With the stretch in the evening noticeably on the way out, YR Sauce are preparing their customers for cold winter nights with the ultimate vegetarian cottage pie. A cupboard staple in most Irish households since 1837, YR Sauce can be used as a key ingredient in cottage pie to bring an unbeatable burst of flavour. If you haven't tried it yet, you should as it brings a richness to this pie - if you usually just buy it once a year at Christmas, you are missing out by not including it as a regular staple in your store cupboard.
INGREDIENTS
3 tsp vegetable oil
1 large, chopped onion
2 garlic cloves, chopped
1 tbsp dried basil
1 tbsp dried oregano
1 tsp ground cumin
1 tsp ground cinnamon
1 tbsp dried thyme
3 tbsp tomato paste
1 can cooked lentils
1 large, grated carrot
4 tbsp YR Sauce
1 vegetable stock cube
100g frozen green peas
Salt and pepper
500g potatoes, peeled and diced
150 mls cream
50g butter
METHOD
Preheat the oven to 200°C/180°C Fan/gas mark 6/400ºF.
Heat the vegetable oil in a large pan and add the onions - cook until golden and soft.
Add tomato paste, garlic, basil, oregano, cumin, cinnamon, thyme and stir for one minute to avoid burning.
Add pre-cooked lentils, carrots, YR Sauce and vegetable stock cube dissolved in a pint of hot water and simmer for 5 minutes. Next add the frozen peas and simmer until the liquid is reduced by half.
Season with salt and pepper to taste.
Cook the potatoes in another pot on medium heat for 25 minutes until falling apart.
Drain water and add potatoes into a bowl. Mash and little by little add the cream and butter. Stir until the mash is solid. Season with salt and pepper and put aside.
Put the lentil mix into a deep oven dish and top up carefully with the mashed potatoes.
Bake in oven for 35 minutes until it bubbles up on the sides and is golden brown in colour.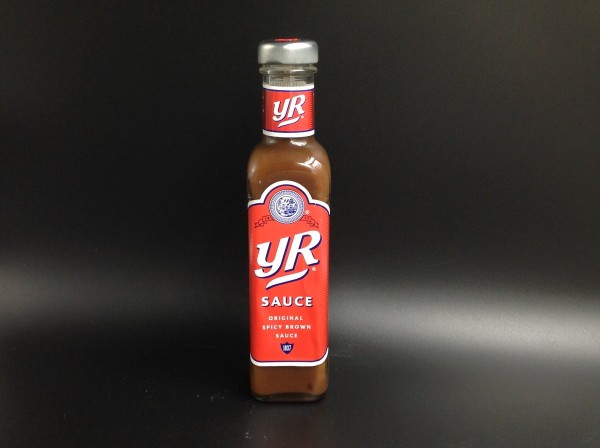 YR Sauce is available in all major grocery stores nationwide and is a trusted Love Irish Food product.