Recipes by Leaves Pure Food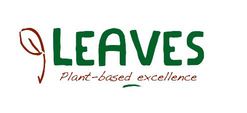 Leaves is a family business run by Nico, an Italian chef, and his wife Sabine, a Dutch health researcher.
Leaves
offers a first in the world range of Pasta with Benefits – naturally gluten-free and made with just chickpeas and buckwheat. Leaves choose the highest quality ingredient and the processes ensures that the nutrients remain. The pasta is made following the Italian tradition, it is slow dried at low temperatures to preserve its texture and nutrient value.