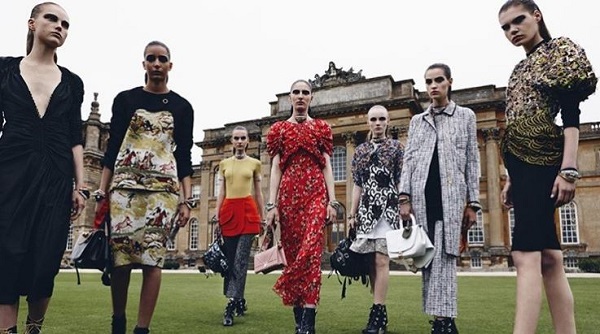 If you're a serial Insta-stalker like us, then you will no doubt be aware that designers' Resort/Cruise fashion collections are currently being displayed in various gorgeous parts of the world.
From the lush settings to the stunning fashions, the social media feed has left us feeling super-inspired and keen to make a summer style purchase – but there's one thing holding us back: those price tags!
So, with one particularly gorgeous red floral number from the Christian Dior Cruise '17 collection catching our eye, we decided to do a little online browsing – and we didn't have to look too far for inspiration to recreate the look!
Yes, it seems high street hero Oasis beat even Christian himself to the post with its gorgeous Chelsea Floral Wrap Dress, which is retailing at a very reasonable €54 – a total steal for a piece that we could have mistaken for a catwalk number.
Click here for more details.
From the vibrant red to the pretty floral detail, this is the perfect summer dress. Team it with wedges or pumps for an elegant daytime look, toughen up with boots (á la Dior) for an edgier look, and pair with ankle-strap heels for a fancy cocktail night.
Happy shopping, mums!
SHARE with a friend who would love this beautiful dress.