We love our dark colours for when we're doing something messy with the kids but now and again, it's fun to inject a bit of colour and life into your outfit of the day.
This autumn, red looks set to be the colour of the season with designers such as Jil Sander, Fendi and Valentino all sending couture creations in vivid shades of scarlet, vermilion and pillar-box red down the catwalk.
While we love looking at the high-end designs, we're always on the lookout for a budget version to add to our wardrobes. These are six simple red pieces from the high-street that you could be rocking this autumn – let us know what you think mums.
1. Crossbody bag
We're loving this adorable red "Remy" crossbody bag from Topshop.
Not only is it a total Chloe dupe with its stylish gold hardware details but it's also practical for those hectic on-the-go days when you need both hands free to hang onto the kids.
Click here for more details.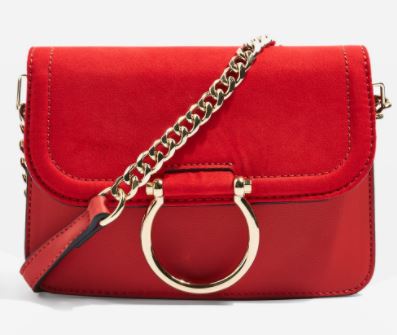 2. Biker Jacket
The ubiquitous biker jacket is one of those items that never go out of style and we're loving this bright red one from Mango.
It's currently on sale (yay!) and is perfect for gradually transitioning to a warmer autumn wardrobe.
Click here for more details.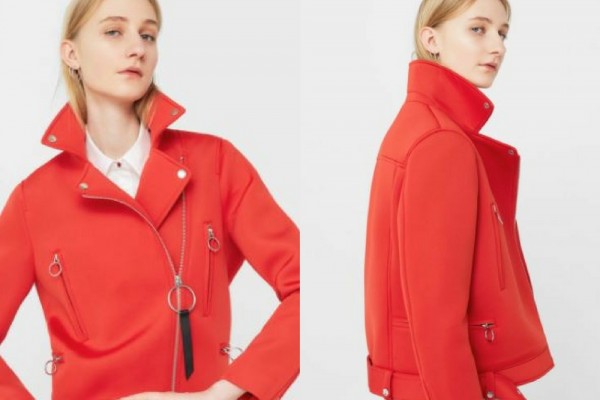 3. Velvet loafers
We loved the loafer trend and luckily for us, it's set to continue into autumn/winter.
These burgundy red velvet loafers with cute gold bee embellishments look really pricey but are very affordable. Available from Glamorous at Asos.
Click here for more details.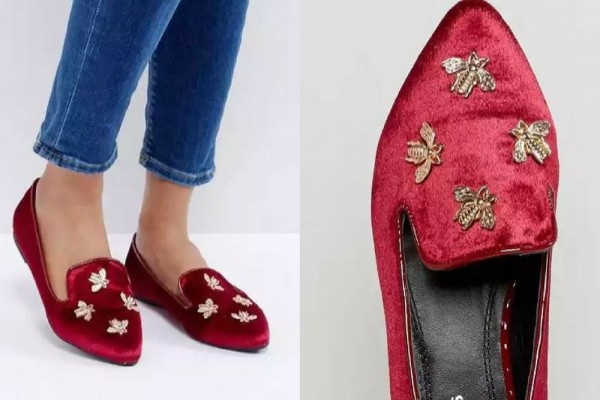 4. Slogan t-shirt
This red L'amour slogan t-shirt from the River Island Plus collection is reminiscent of expensive designer slogan tees but is a fraction of the price.
It's available in sizes 18-26 but hurry because it's low in stock!
Click here for more details.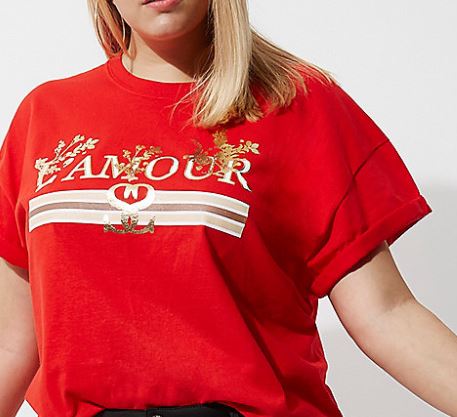 5. Ditsy print blouse
We're always on the lookout for a pretty casual blouse to liven up a basic daytime outfit.
This red ditsy print one with drawstring details from Next ticks all the boxes and comes in sizes 6-26.
Click here for more details.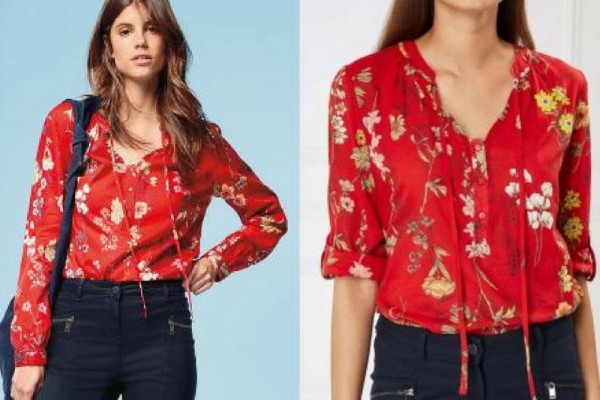 6. Wrap maternity dress
Mums-to-be can feel radiant in red this autumn with this beautiful red floral wrap dress from H&M.
It has an elasticated seam at the waist to adjust with your growing bump and a wrap over skirt.
Click here for more details.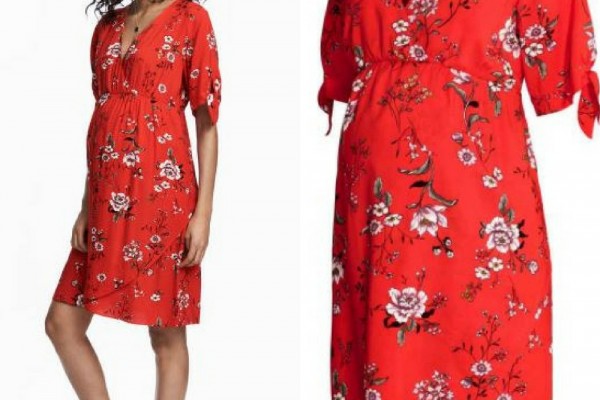 Happy shopping mums!