Whether you are going out for a drink with the girls, heading to a fancy restaurant with your other half or attending a wedding or a communion, the following styles would be ideal.
Simple to do and easy to maintain, it is perfect for mums with long hair.
Structured but casual ponytail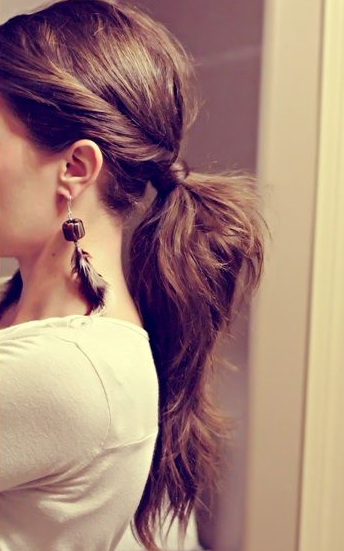 1. Wash your hair the day before so that it will hold the style better.
2. Spray some dry shampoo at the roots to give it volume.
3. Brush your hair into a side parting.
4. Tie it up into a low ponytail leaving a large section at the front free.
5. Twist the loose section, pulling it back to the ponytail as you do.
6. When you have twisted the entire section, wrap it around your ponytail and secure using clips.
7. Rub a little moose in your hands and run it through the ponytail to give it some volume.
image via Pinterest