Our pantomime game is strong in Ireland – we love a festive trip to one of our favourite theatres at Christmas. It's a time to share some laughter and fun with all the family whether young or old. This year's Gaiety Theatre pantomime is exceptionally good. This isn't a surprise, but it really is wonderful.
Aladdin has been top of mind this year with the show-stopping 2019 movie release by the same name so when the Gaiety made it the panto of choice for this Christmas, it needed to be good to stand up major scrutiny - it doesn't disappoint. It's the familiar Arabian tale of magic, romance, love and evil told through song, dance and humour which all leads to a thrilling show with constant laughing out loud.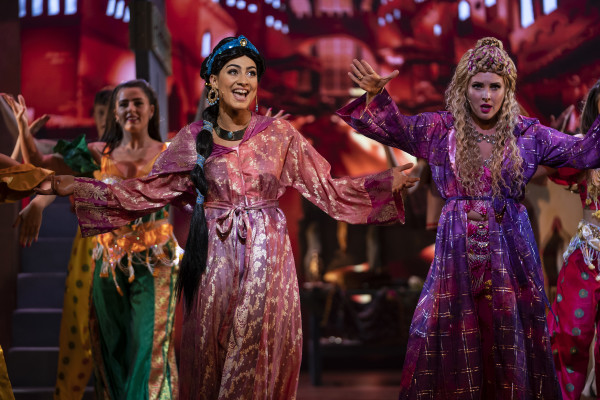 The stage sets are spectacular – the photos that we have included here do not do it nearly enough justice. The costumes are beautiful with many a cry from the surrounding little girls asking for the same outfits for Christmas (good luck with that one Santa!) and the lighting creates a magical show for all to enjoy.
As you'd expect, the show centres on Aladdin's quest to win Princess Jasmine's hand in marriage, the wicked uncle and the awesome genie of the lamp too. If it's the song and dance that appeals to the younger members of the audience, it's the government focused jokes which deliver witty humour throughout the show.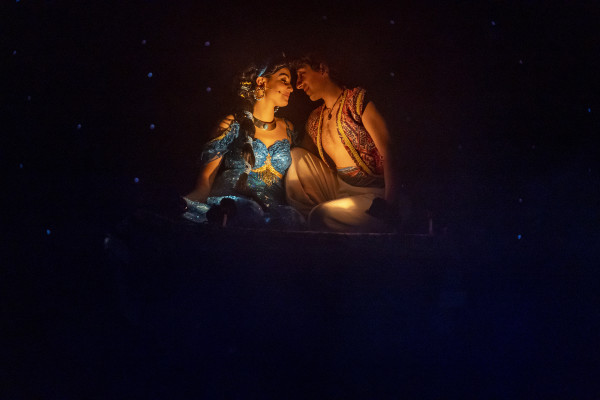 This year's show has a star-studded cast with West End star Julian Capolei as Aladdin and stunning Suzie Seweify is Princess Jasmine, whose singing is simply beautiful. Joe Conlan plays the Widow Twankey and Nicholas Grennell is brilliant as Abanazer.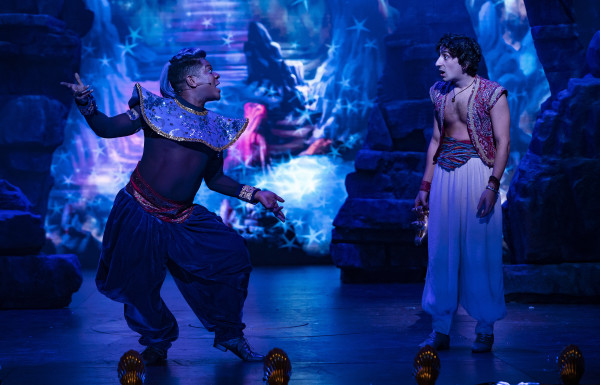 This famous theatre is based in the heart of Dublin but it's well worth an annual pilgrimage to see this year's show. You won't be disappointed.
Due to phenomenal demand, the Gaiety has announced extra performances as tickets are selling fast.
Booking information:
The show runs until January 19th with tickets on sale now from €19.50, including booking fee.
Tickets can be purchased now from The Gaiety Theatre Box Office or from Ticketmaster outlets nationwide. Online bookings at : www.gaietytheatre.ie | www.ticketmaster.ie