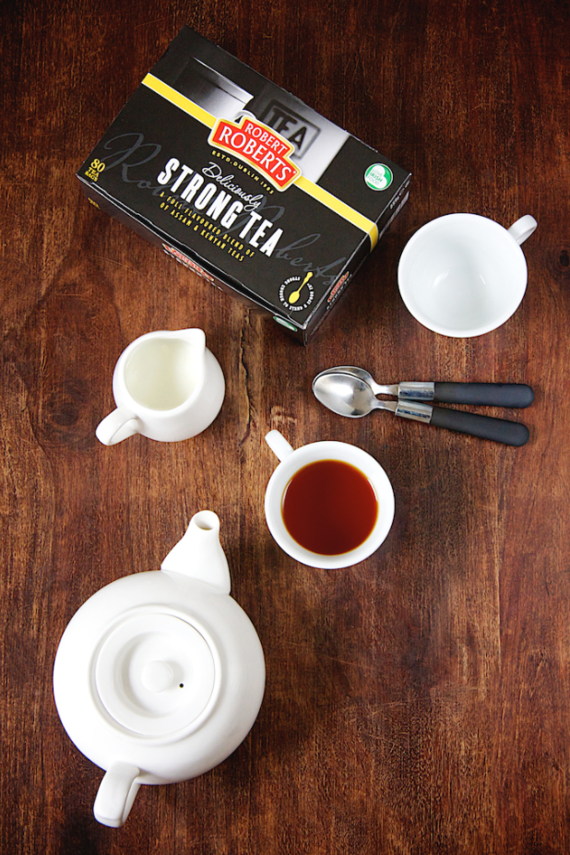 There is something about a cup of tea that Irish people just can't resist.
Not surprisingly, with Irish people drinking an average of four cups per day, Ireland consistently ranks amongst the highest countries in the world for tea consumption.
We have a history steeped in tea drinking and a culture that no matter what the occasion, a cuppa is often the first thing on offer. As the range of available tea blends has grown, our tea tastes have become more sophisticated.
Robert Roberts, one of Ireland's oldest and most established tea and coffee businesses, has just launched its latest product – Deliciously Strong Tea.
Developed for those who want a 'proper' cuppa, the unique blend of 50% Assam tea and 50% Kenyan tea makes Robert Roberts' Deliciously Strong Tea a bold choice for people who enjoy a flavoursome cup of tea.
Garath Scully, Master Blender at Robert Roberts, developed Deliciously Strong Tea and he explains:
"At Robert Roberts, we wanted to create a full bodied tea that was distinctively different to other blends and really appealed to our tea-loving devotees. After sampling thousands of combinations to craft the exact taste, our Deliciously Strong Tea has been achieved by combining two of the world's finest teas – Assam tea from North India and a Kenyan tea that we source from east of the Rift Valley."
Perfecting its Strong Tea, Robert Roberts fused the brightness of flavour and deep amber colour of Kenyan Tea with the much darker, full bodied and malty notes of Assam to create a deliciously strong tea that really packs a punch.
Deliciously Strong Tea is available nationwide in Dunnes priced at €3.85 for 80 bags.