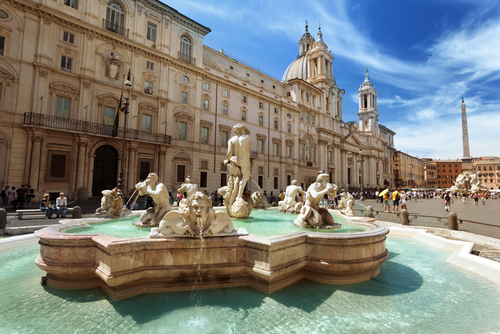 If you fancy a city break with a love twist, head along to the wonderfully romantic city of Rome.
Located along the coast, this fabulous destination is only a short flight away and definitely gives Paris a run for its money.
If you are lucky enough to be going away on a child-free, loved up trip, here are six things you can do:
1. Visit the Temple of Roman and Amor where one side was built in honour of Venus the Goddess of Love while the other was built for the Goddess Roma.
2. Walk hand-in-hand through Aventine Hill and take a peek through the keyhole before sharing a kiss.
3. Experience the Tibet River at sunset for a true romantic feeling.
4. Before you go home don't forget to enjoy a kiss at the Trevi Foundation – the same location Federico Fellini chose for the iconic love scene in La Dolce Vita.
5. Walk hand-in-hand up to Gianicolo and take in the 180° view of this fantastic city.
6. Enjoy a glass of wine together at the top of the Spanish Steps and take in the sights and sounds that the city has to offer