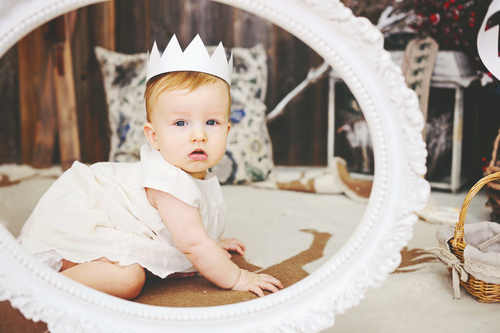 We only ever want the best of our children and it shouldn't be any different when it comes to choosing their name.
So with this in mind, we have compiled a list of British Royal names that we love to help you make your decision.
Girls:
Anne
Her Royal Highness Princess Anne is the only daughter of Queen Elizabeth and Prince Philip.
Alexandra
There was a Queen Alexandra, wife of Edward VII, who ruled in the 20th Century. It is also Queen Elizabeth's middle name.
Alice
Alice was the name of Prince William and Prince Harry's great- grandmother. Queen Victoria's daughter was also called this and shocked her mum by breastfeeding her baby.

Catherine
The name of the Duchess of Cambridge and the wife of the future King of England.
Beatrice
Princess Beatrice is the first child of Prince Andrew, Duke of York and Sarah, Duchess of York.
Charlotte
Queen Charlotte was the wife of George III and is the feminine version of Prince Charles.
Diana
The name of the late Princess of Wales.
Eugenie
Princess Eugenie of York is the Duke and Duchess of York's second child.
Mary
Mary was the name of two Queens and is also one of Queen Elizabeth's middle name.
Margaret
The younger and only sibling of Queen Elizabeth.
Boys:
Andrew
Queen Elizabeth's second son and third in line to the throne.
Arthur
The son of Henry VII and Elizabeth of York he was also known as The Prince of Wales, Early of Chester and Duke of Cornwall.
Charles
The name of the future King of England
Edward
The Earl of Wessex.
George
King George reigned for nearly 20 years and is the name of the Duke and Duchess of Cambridge's first child.
Harry
The son of Prince Charles and the Queen's grandson.
Henry
After the death of his brother, Prince Arthur, Henry VIII became heir to the throne.
Philip
Prince Philip is the name of Queen Elizabeth's husband.
Richard
Known as the Lion Heart, King Richard only spent six months of his reign in England and only spoke French.
William
The name of the future King of England.