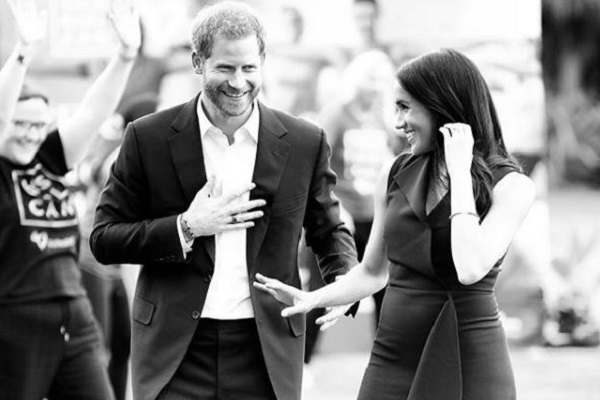 Prince Harry and Meghan Markle are set to welcome their first child together in the Spring of 2019. They've yet to disclose the due date but rumour has it Meghan is set to give birth in March.
They've got over five months to go until their tiny tot arrives, but the couple has already started thinking about baby names.
As per tradition, the royals will more than likely opt for a family name when their baby arrives. Meghan told local school children in Australia that they've got a never-ending list of options.
"We've been given a long list of names from everyone, we're going to sit down and have a look at them," the Duchess revealed.
During the royal tour in Australia, Harry gushed over one little girl's name. The prince met five-month-old Harriet and her mum Jessica during a public engagement.
The dad-to-be told Harriet's mum how much he loved her daughter's name- probably because of how similar it is to his.
Harry and Meghan may not have chosen a name yet, but the bookies are certainly confident about their future child's moniker.
Mere hours after Harry and Meghan's announcement, the bookies had conjured up a list of the top names for their baby.
Alexander, Arthur and Philip are amongst the top names for a baby boy, which come as no surprise.
Other potential options include Nicholas, James and Thomas, after Meghan's dad.
If the Duke and Duchess welcome a baby girl in the new year the odds of naming her Alice and Victoria are exceptionally high.
Obviously, many people hope Harry will honour his late-mum Princes Diana by naming their daughter after her.