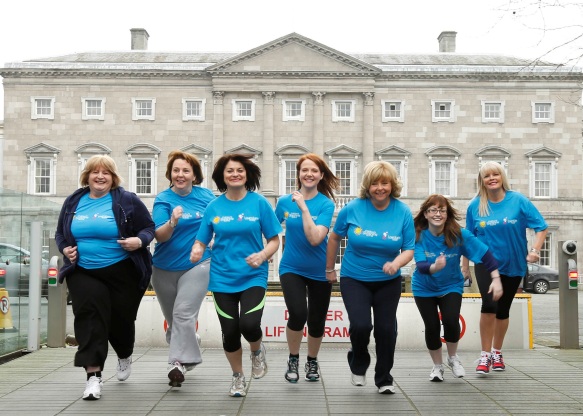 Ireland's leading political ladies are calling on women of all ages to get running for LauraLynn, Ireland's only children's hospice. Leading female members of Ireland's political landscape including TD Mary Mitchell-O'Connor, and Senators Mary Moran, Fidelma Healy-Eames, Catherine Noone, Jillian van Turnhout and Kathryn Reilly will take part in the Flora Women's Mini Marathon on the Bank Holiday Monday, 3rd June in aid of LauraLynn Children's Hospice. They are encouraging those who have signed up for the marathon but have yet to chose a charity to support this very worthy cause.
LauraLynn House, which opened in September 2011 at the Children's Sunshine Home in Leopardstown, is hoping to surpass the huge success of last year's event when over 700 women signed up to take the 10k challenge and helped to raise more than €107,000. The funds raised from this year's event will be used to support the annual running costs of LauraLynnHouse, which amount to €2.4 million.
Philomena Dunne, CEO of LauraLynn added, "We were overwhelmed by the response and support we received last year from mothers, grandmothers, sisters, daughters, wives and girlfriends who chose to participate in the Mini Marathon for LauraLynn; there are many worthy causes to support so thank you to everyone who chose to help us. We're currently looking after more than 145 children and their families, and every step the LauraLynn Mini Marathon Team take helps us to care for more and more families."
Anyone who signs up to the LauraLynn Mini Marathon team will receive a t-shirt and invite to the Shelbourne Hotel for a fun pre-marathon warm up and post event refreshments. There will also be prizes for individuals and corporate teams that raise the most money. The mission is to have over 1000 participants this year.
May 2013