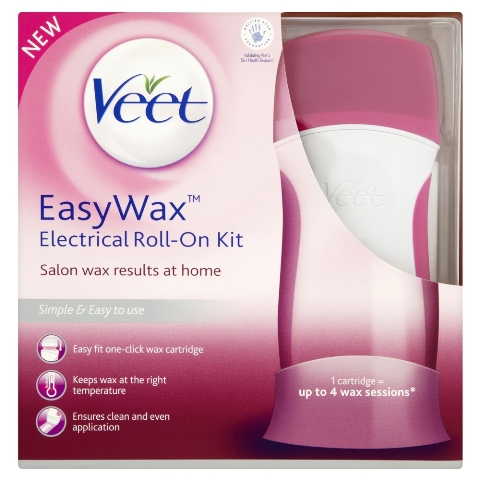 Remember before you had kids you wouldn't dream of having anything but perfectly silky smooth legs? You would never miss a waxing appointment or go too long without shaving. Then suddenly all your time and energy is taken up with nappies and homework and laundry and dinner. You barely can find the time to wash your hair, so shaving every few days or visiting a salon for a wax is out of the question!
If you are looking for a quick, easy solution, we suggest you try award winning Veet EasyWax Electrical Roll-on Kit. EasyWax is a hand-held, self heating home-waxing system with a roll-on applicator that is really easy to use. There is no fuss, no mess and you'll have smooth legs for up to 4 weeks. That saves you time shaving and time visiting a salon.
Veet have now launched a sensitive refill to ensure even the most delicate skin areas can also have beautiful smoothness. The Sensitive refill comes in a larger roll-on head for sensitive legs and arms and a smaller head for the delicate bikini and underarm areas.
This is a great time-saving product for mums that will leave you with beautifully smooth legs – your hubby will be delighted!
March 2013