Dive back into denim this September with Salsa Jeans, the Portuguese denim brand, who have just unveiled their 'Back to Denim' collection for the coming autumn / winter fashion season.
From jumpsuits to jeans, skirts to shirts, jackets to dungarees – denim is a timeless trend that, like many wardrobe staples, can adapt to every season. This denim collection from Salsa Jeans promises a combination of ageless denim pieces as well as some reinvented twists on the classics.
Regular Jacquard Shirt - €69.95 and Jacquard True Trousers - €89.95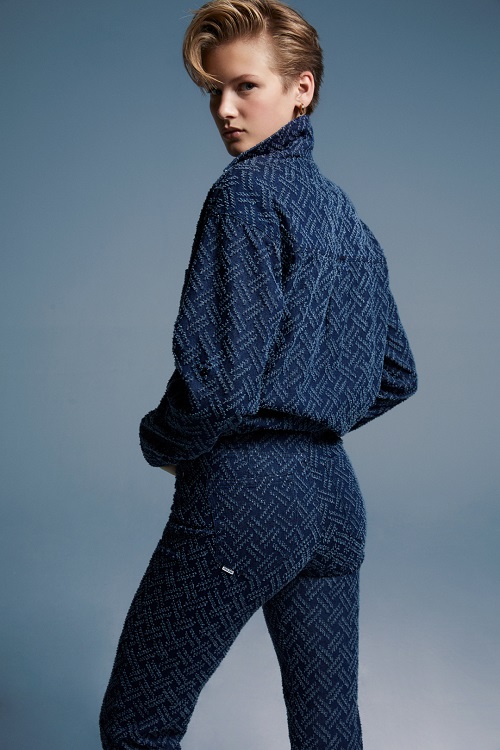 Regular Denim Shirt - €99.95 and Destiny Push Up Flare Jeans – €99.95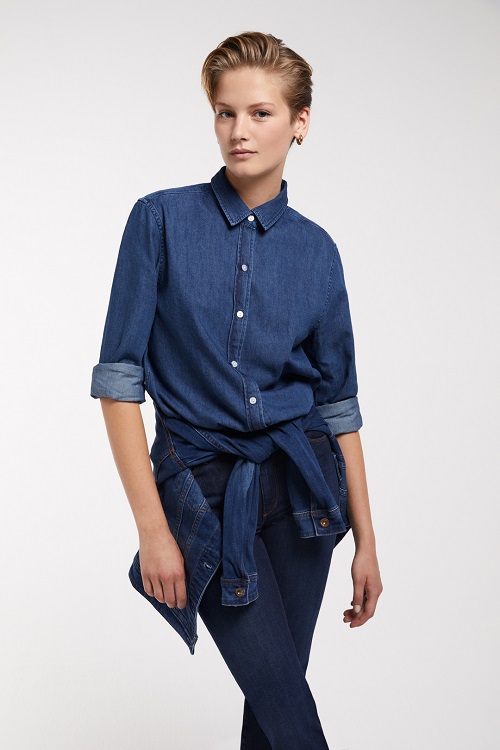 True Wide Leg Jumpsuit - €139.00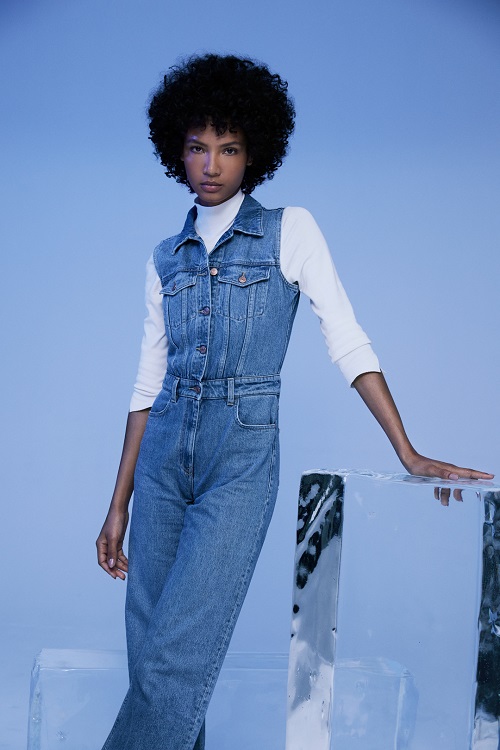 The highly anticipated collection features a range of classic 'go-to' Salsa Jeans styles including True, Faith, Secret, Wonder and Destiny, all of which are designed to make you feel stylish, comfortable and confident. The collection also includes a stunning double-denim two piece with a unique Jacquard pattern, a versatile wide leg denim jumpsuit and a classic oversized denim shirt.
Quilted vest – €169 and Wonder Push Up Flare - €99.95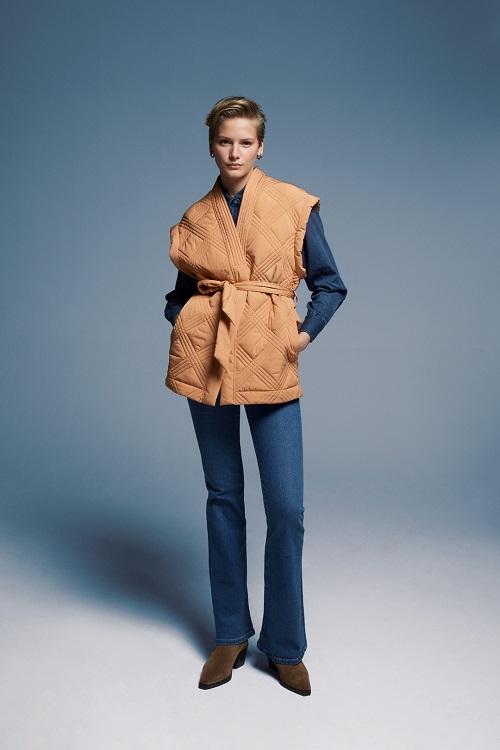 Pinstripe Suit Blazer - €169.00 and Suit Trousers - €89.95
Grace Coat in camel - €159 and Destiny Push Up in Ecru - €89.95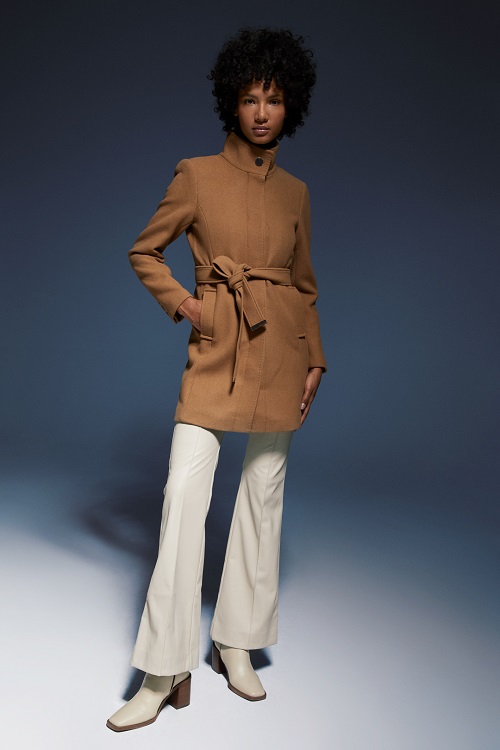 The full autumn / winter collection from Salsa Jeans features a number of elegant pieces for women such as the chic 'Grace' coat, available in a variety of autumnal shades. The wider clothing range includes floral, retro and jacquard patterns, with warm earthy tones like burnt orange, deep purple, forest green, navy and crimson - sure to add a splash of colour to your wardrobe this autumn.
Aswell as Salsa Jeans Back to Denim campaign, the brand has announced an eagerly awaited exclusive collaboration with world famous Portuguese architect Álvaro Siza. Locally known as 'Siza Vieira', he is one of the most highly regarded architects of his generation.
Inspired by his 'Bestiary' – a collection of unique animal drawings that Siza imagined implementing on the traditional Portuguese tiles with the iconic blue ink - the collection Álvaro Siza X Salsa Jeans is creative, timeless and proud of its Portuguese roots and heritage. Through this exclusive collaboration, Salsa Jeans aim to embody Álvaro Siza's personality, well-defined and bold lines, and reflect his expertise and passion as a denim specialist.
Tote Bag - €39.95
True Straight Special Siza – €99.95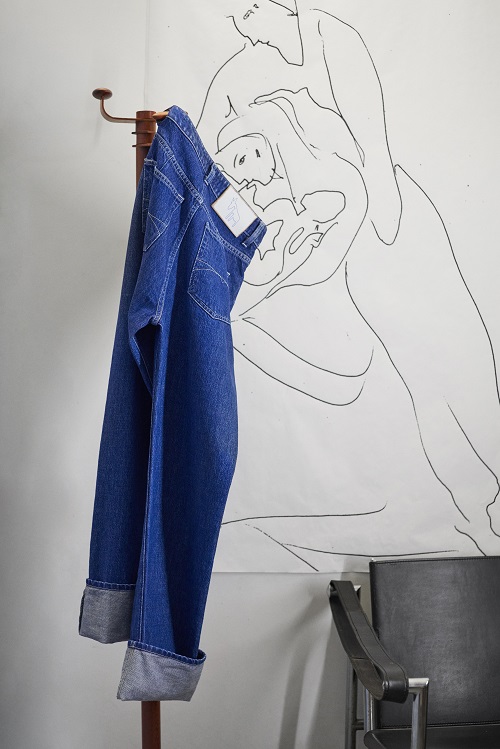 Genderless Overshirt - €89.95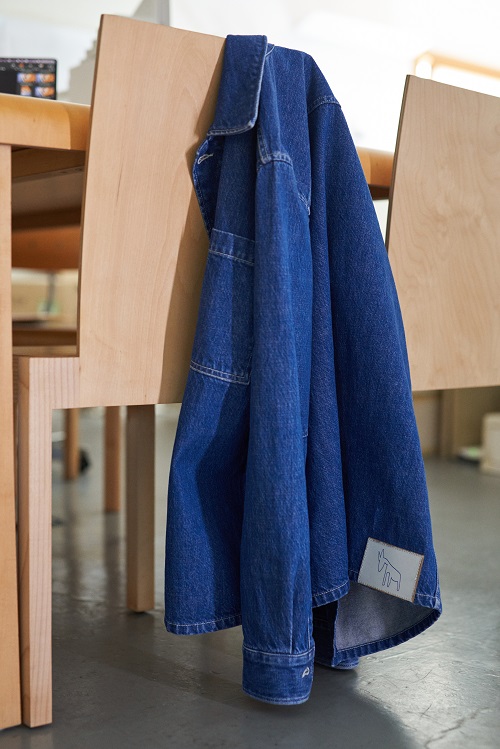 The 'Burro' (donkey) is the main character featured in this collaboration, representing determination, versatility and diligence. These traits echo the life and work of Álvaro Siza and illustrate the legacy of almost 30 years of Salsa Jeans.
True Straight Special Siza - €99.95 and Straight Jeans Special Siza - €119.95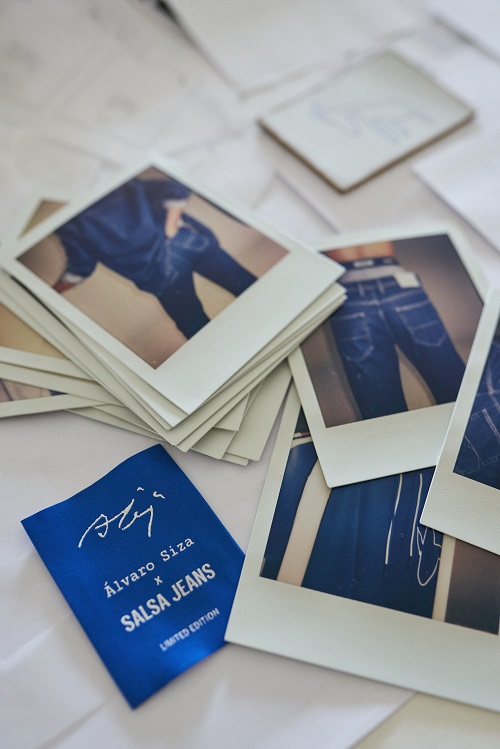 Genderless Hoodie €79.95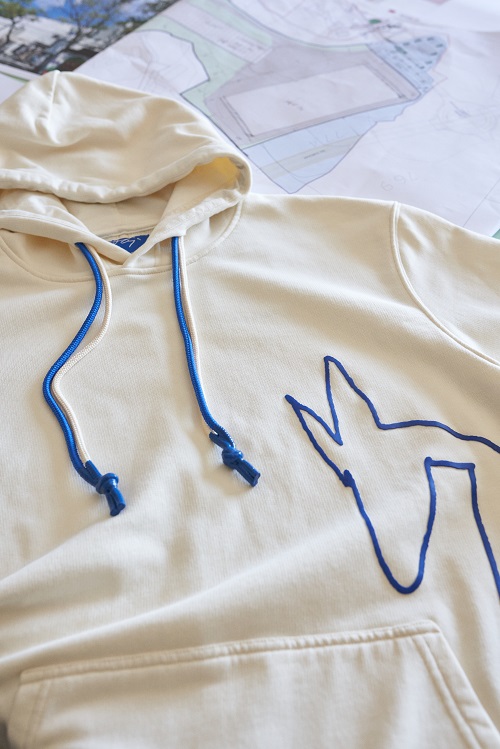 The collection features jeans and t-shirts for both men and women, as well as a genderless denim shirt and hoodie. The collection also includes limited edition merchandise such as tote bags, mugs, pencil cases and throws. The Álvaro Siza X Salsa Jeans is a limited collection available exclusively online at www.salsajeans.com.
Salsa Jeans is a brand that works the art of denim like no other, originating almost 30 years ago in a laundry in Porto, North Portugal. While jeans have been the core product for the brand since inception, Salsa Jeans also have an extensive clothing offering to complement their denim range including tops, blouses, dress, jumpsuits and jackets catering for women and men.

Salsa Jeans is a fully inclusive brand providing jean sizes from 25'' to 40'' with prices ranging from approx. €75 - €110. It has recently opened two standalone stores in Ireland in Blanchardstown Shopping Centre and Liffey Valley Shopping Centre. It is also stocked in over 60 outlets nationwide including Brown Thomas, Arnott's, Avoca, Pamela Scott, McElhinneys in Ballybofey, Anthony Ryans in Galway, Pauls in Kilkenny as well as a wider selection of boutiques.
For more information visit www.salsajeans.com.