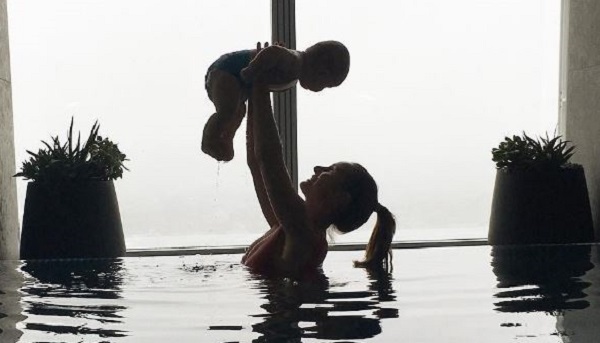 Anyone who has watched TOWIE in the past will know that the cast love the glitz and glamour in life, and the very same goes for former cast member Sam Faiers. However, her decision to introduce her six-month-old son to that world has sparked major debate online.
The reality star has been criticised on Instagram today, after posting a photo of Baby Paul on his first modelling casting.
Sharing a behind-the-scenes shot of the little cutie, the 25-year-old wrote: "My baby on his casting today #proudmama."
While many of Sam's followers admired the adorable shot, pointing out how happy both Mum and Baby look in the picture, others argued that the tot is too young to be entering the world of professional modelling.
"The word 'casting' is competitive and greedy. Purely money-making. Children don't need extra pressure when growing up. When does it stop?" asked one concerned follower.
Meanwhile, another chimed in: "I'm sure he would rather be at home playing with his toys than on some daft photoshoot."
Sam's legion of fans were not about to stand by and see her criticised for the move, however, and many stood up for her, sharing their own experiences in baby modelling.
"Don't get the issue here! My baby boy has been signed up to an agency and has his photo shoot next week, it's so exciting! If he shows signs of not liking it I'd stop it straight away! I'm sure Baby Paul is just fine. Get over it people," wrote another mum.
Well, where do you stand in the debate?
SHARE to get the conversation rolling.