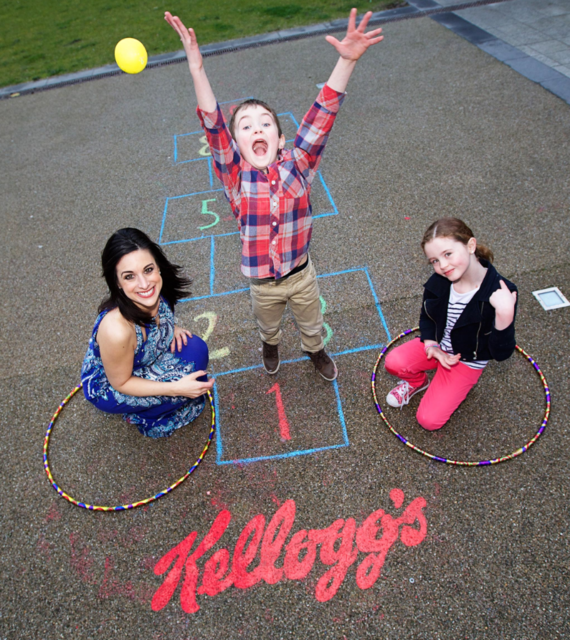 Family day trips are important for the whole family to bond and are a great way to introduce your kids to new activities.
Unfortunately, days out can be expensive and according to a survey of MummyPages.ie readers, a lot of mums worry about the cost.
To help ease the financial burden of family days out, Kellogg's have launched their Grown Ups Go Free campaign with the help of Lucy Kennedy, just in time for the family trip season.
The Kellogg's Grown Ups Go Free promotion allows families to have an amazing experience at some of Ireland's and the UK's favourite family attractions – and adults get to go free.
According to a survey of MummyPages.ie readers, commissioned by Kellogg's to mark the launch of Grown Ups Go Free, 17% of mums spend an average of €100 - €200 on a family day trip and 90% of mums admit to worrying about the expense of family activities.
Kellogg's campaign will help cut the cost of activities and with so many different venues to choose from, such as the National Aquatic Centre Dublin, the Ailwee Caves, Imaginosity, Legoland® Windsor Resort, LEGOLAND® Discovery Centre Manchester and Alton Towers mums will be able to keep the kids entertained all summer long.
Simply cut out a voucher from the Kellogg's promotional packs to receive one free adult entry for one child or adult ticket purchased, which could result in a saving of €14 (1 voucher = 1 ticket) with every voucher.