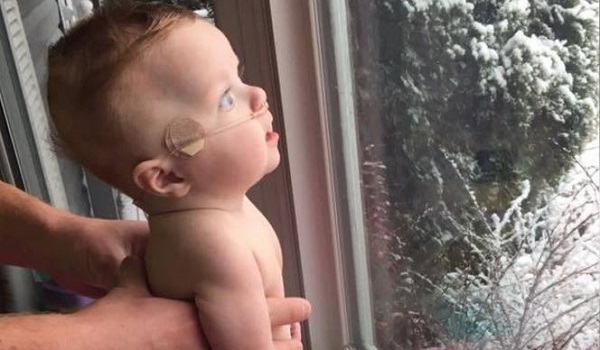 If it's good news you're looking for this afternoon, then you have definitely come to the right place!
Proud mum Johanna Morton is responsible for tears of joy and beaming smiles around the world this week, after sharing the incredible story of how her baby daughter, Clara Ray, beat the odds.
Posting her story to the Love What Matters Facebook page, Johanna reflected on the devastating news she received a year-and-a-month ago to the day.
Johanna and her partner went for an ultrasound at 12 weeks gestation and, while they expected it to be 'a day filled with happy tears and laughter', they were very much mistaken.
"We were told something was wrong with my baby's heart. I was told she will not survive. 'You will miscarry'. I left the office in tears, and heartbroken," Johanna recalled.
Johanna's daughter's heart continued to beat slower and slower as she reached 18 weeks, and the feedback from each medical appointment got progressively worse.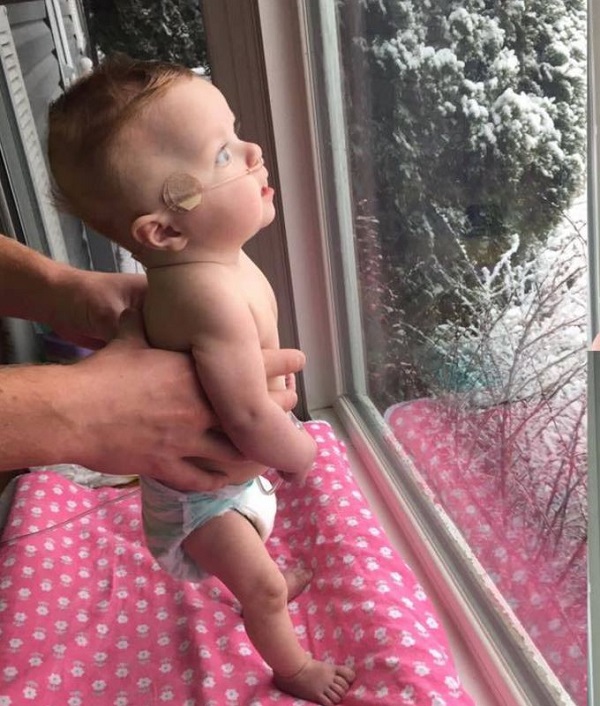 "I was told, 'She's going to be stillborn, save yourself the pain'…'I wouldn't be surprised if you come back next week and have her stillborn'. There was little to no hope for my baby," wrote the mum.
While the baby continued to fight, Johanna and her family prayed and celebrated their little one's life; they held a gender reveal party and threw a baby shower, hoping their baby would beat the odds.
The tot 'fought her way' to 37 weeks, and arrived into the world, via C-section, on 14th June.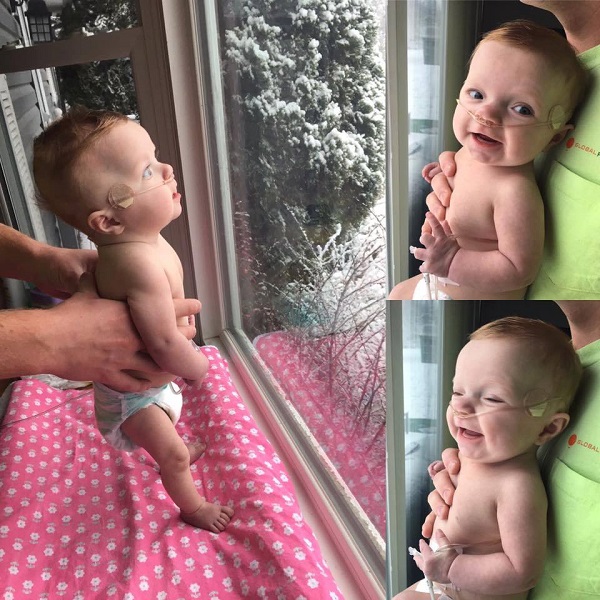 "Six days old, she had her first open-heart surgery. 21st July, we got to bring her home! Five hospital stays since then, and a couple more diagnoses…but she is a fighter! Her name is Clara Ray," added a delighted Johanna.
Now, almost a year later, Johanna is eternally grateful for the blessing of her beautiful daughter and all of the 'firsts' she is getting to experience – like snow!
Describing her little one as a 'miracle', Johanna shared a series of touching photos to the page.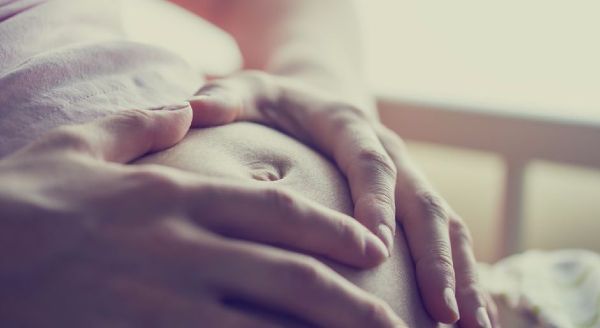 "This is her seeing her first snowfall. She absolutely loved it. I can't explain the emotions we felt, as we watched that smile come across her face," she gushed.
Our hearts just swelled a little bit.