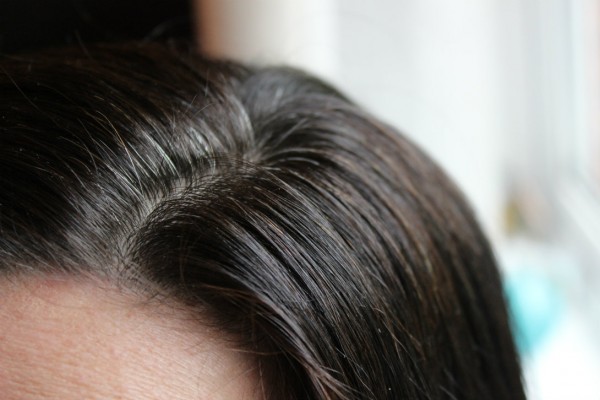 Listen, being a mum is exhausting, and we are pretty much busy all the time, so occasionally we forget to do things like getting the hair done.
While it is perfectly OK to prioritise the kiddies over getting your highlights touched up, we cannot deny the fact that those creeping grey roots are unsightly.
Thankfully, we have discovered a new (and sensational) product that will cover up those pesky grey roots in a matter of seconds - allowing you to go about your day without worry.
Combining high-performance technology with easy-to-use hair products, EVERPRObeauty offers professional-grade salon formulas, for convenient, at-home use.
They are currently a market-leader in America in the temporary root concealer category, and are backed by years of research and development.
EVERPRObeauty's ZERO GREY range of products is now being rolled out this side of the Atlantic, and will offer consumers exceptional, instant results in both spray and powder formulas.
The Temporary Root Concealer Spray is an instant and effective way to temporarily touch up grey roots, and is formulated with mineral cosmetic pigments which will adhere to hair until washed out.
The product uses self-adjusting colour technology that blends with hair colour and covers up to nine shade levels across three different sprays - leaving hair feeling soft and natural while offering precise coverage.
EVERPRObeauty is also offering a Root Touch-up Magnetic Powder, which is described as an instant solution to get rid of your unwanted greys.
The unique binding formula of the powder attaches to each hair strand like a magnet, providing coverage that stays put all day long - with no fly-aways or dusting.
The product comes with a targeted sponge applicator that allows for precise control and coverage in those hard to reach areas - whilst the portable packaging (complete with a cute little mirror) makes it easy to touch up your roots at any time.
These handy products are ideal for busy mums who are on the hunt for natural-looking, quick, easy and cost-effective ways to camouflage grey roots.
Prices start from just €13, making these products fabulous AND affordable - need we say more?