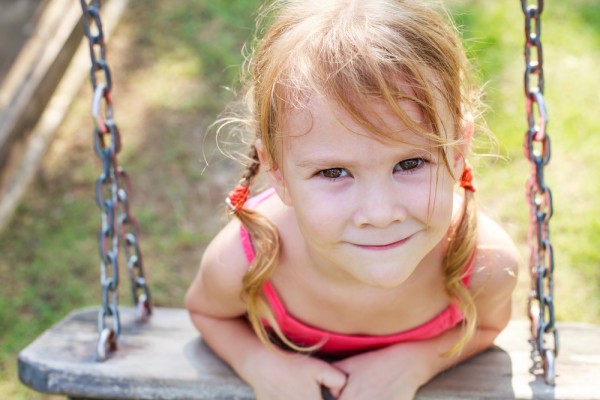 Pack away those lunchboxes, the summer holidays are officially here!
Routines slip, uniforms are replaced with summer dresses, and the faithful Crocs make a comeback.
Last summer, I don't think my kids wore anything except Crocs, (literally) and not having to plait their hair every day was a revelation. But as lovely as the summer is, it can be quite long, and keeping those little monkeys amused from dawn until dusk (which is later, don't forget!) is sometimes quite the challenge.
Summer camps do help, but eventually, jumping through the sprinkler in the garden or visiting the local playground gets a little tiresome.
We've put together a list of some genius games and fun ideas to keep those little ones entertained until August (and beyond). You might just find yourself having a blast too!
1. Memory game
We love playing this game, and it is suitable for sunny days sitting outside as well as those days where the rain doesn't let up. Lay out a number of different toys or items on a table or picnic rug. Pick no more than about 6 objects so little brains can remember them. Cover them after a minute and let your kids name everything they can recall. They can take turns, play against each other or even go up against the parents. It is great fun, simple, free and will keep them amused for ages.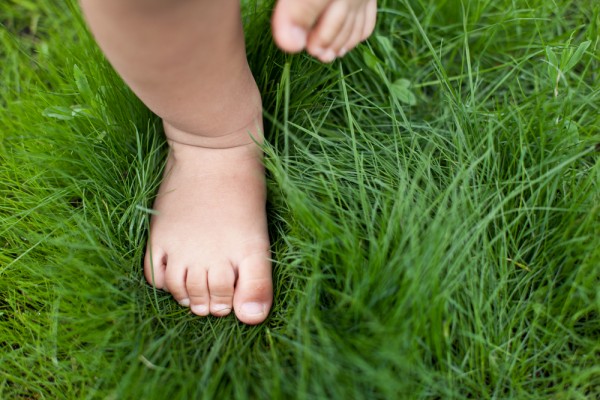 2. Rounders
I have such happy memories playing this ballgame on the green outside our house with all the children from the neighbourhood. It is a nice active game to play if you have friends over for a playdate or extended family visiting. The rules are simple, it will tire them out, and you will be surprised at how much fun being a kid again can be for the grown-ups!
3. Scrapbooking
I am a huge fan of making a scrapbook. We have been filling ours for a while now. Each time it gets full we start another. It is filled with pictures, poems, memories, stories and lists for birthday party ideas (Unicorn Barbie with Princess Glitter theme if you please). The children will adore filling the pages of their summer scrapbook with their adventures, news and holiday fun. It is also completely adorable and a fantastic way of recording precious family memories.
4. Camping
Don't worry, you don't have to sleep outside (especially if you are a spider wuss like I am). But simply setting up a tent in the garden, or even the living room if the weather is bad, will keep your children busy for hours.
We got a gift of two pop-up tents recently and the children set them up next to each other and played a hundred games that included 'neighbours', 'lava attack', 'holidays' (each tent was a different country and they would 'fly' from country to country), and 'visiting our cousins'. I gave them lunch in their little houses and they invited all their toys. Later, I found them playing Lego inside, and we had great fun piling all the cushions from the couch into them to make a cosy fort. It is good clean fun and their imaginations can run wild.
5. Cooking
I use this term very loosely as Nigella Lawson I am not. However, I find that including the children in the entire process gives them a great sense of pride and they love participating.
We tried making smoothies the other day which included going to the farmers market to pick up some fruit and veg.They helped peel, shape and 'cut' the fruit and we bunged it all into the machine.
I wish I could tell you that it was delicious but the truth is that we failed in our mission. We salvaged the situation by adding more strawberries and pouring them into ice-pop moulds. A few hours later we sat in the garden enjoying our frozen ice-lollies. Any chocolate treat will also taste much better if they have helped. We love melting chocolate (the children insist on using Cadbury Dairy Milk Buttons), throwing in marshmallows and lashings of cereal for added crunch. Pop them into a baking tray and into the fridge for an hour. This is a nice afternoon activity AND a lovely treat to have with your coffee. Win-win.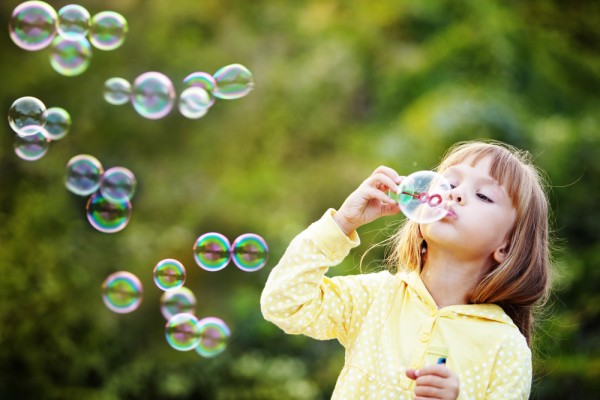 6. Animal spotting
Jazz up any trip to the park with this game. You have a little list of things like birds, snails, butterflies, dogs and cats and then tick them off as you come across them on your visit to the park or beach. We have squirrels in our local park which is an added bonus when it comes to our 'animal spotting' adventures. Again, this is fun and simple and just adds another dimension to an otherwise straightforward walk. We also find the best trees and look for fairy windows high up. Sometimes we bring notes or offerings such as pinecones and pretty pebbles. It is both adorable and great fun. Watching them call out to the fairies so innocently makes my heart lurch a little every time.
7. Memory boxes
One of our favourite activities and one that I enjoy doing as much as the children. This is pimping a cardboard box into something extra special. We extend out this activity to collecting pretty shells on the beach or picking some unusual buttons or glitter in the craft shop. Then they have a happy few hours sticking and colouring and designing their own personalised treasure chest for all their trinkets, notes and precious keepsakes. (Or, in reality, use them as cars to crash into each other until they are completely destroyed and the house is covered in glitter, but at least they are enjoying themselves!)
8. Snap
This is a great game to bring on holidays or even in the car on long trips. It isn't messy and you can't lose 'parts' as easily. The only downside is the bickering that comes with whoever gets their hand down first. We've nipped that in the bud by explaining the concept of a rematch to my 5 and 6-year-olds. Now, all we hear repeatedly is 'rematch, rematch!' but this still keeps them amused, they learn how to compromise and they are having actual interactions with each other instead of being glued to screens.
9. Kite-flying
Good old-fashioned fun! Find the nearest wide open space on a windy day and watch that beauty soar.
There is nothing that the children will love more than a successful kite flying day. There is something really magical about watching their little faces stretched up to the sky as they battle the strings and watch that colourful blob bounce and dance in nature. Don't do what we did and choose the world's calmest morning and tangle the strings so badly we ended up having to cut them. Not our best parenting moment. Ice-cream afterwards helped though!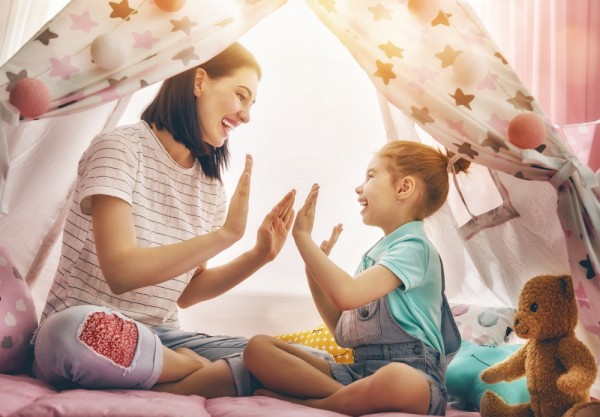 10. 20 questions
I know, I know - we get WAY more than 20 of these in a day and why am I encouraging them to ask even more?
But fear not, dear parents, this is a very targeted line of questioning.
Instead of playing 'Name that celebrity' (which is great fun with my partner), we play 'what animal am I thinking of' or 'what place am I thinking of' and the children get to ask the questions to try and guess the answer. This makes even the longest car journey more bearable and works well in confined waiting areas (such as the airport gate).
Most of these activities are based around being fun for the grown-ups as well as the little ones. You are sharing memories that will last much longer than just the summer holidays. Remember you are creating happy moments that they will draw on for life. What could be more important?