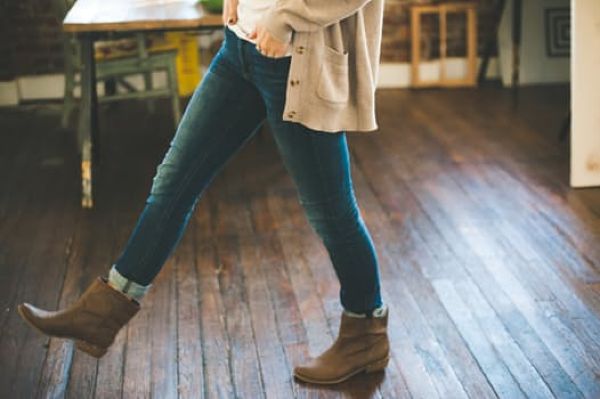 Mums, we have some bad news - your jeans may be the reason your back hurts every day.
A new study, conducted by the British Chiropractic Association, broke down the five fashion items in your wardrobe that may be hurting your back.
Now, of course, high heels and heavy handbags made the list, but we were surprised to discover that skinny jeans were the number one item for back pain.
BCA chiropractor, Tim Hutchful, commented on the findings, stating that "skinny jeans can wreak havoc – they restrict free movement in areas such as the hips and knees, affecting the way we hold our bodies."
Does this mean we have an actual, medical excuse to wear sweat pants all the time? Sadly, no.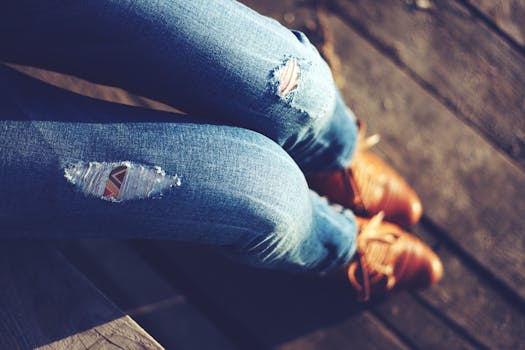 The other fashion items that made the list are: oversized bags and those worn on one side of the body; coats with large fluffy hoods, high-heeled shoes, and backless shoes such as mules.
The study focused on posture and how to maintain good posture, without letting your wardrobe suffer as a result.
Tim claims that when it comes to restrictive clothing, "moderation is best", and made a number of recommendations with regards to posture-friendly fashion.
Variation is key
According to the study, wearing the same (or similar) pieces of clothing every day could result in back pain. The study recommends that you regularly vary the styles of clothes you wear, in order to shift the pressure on certain parts of your body.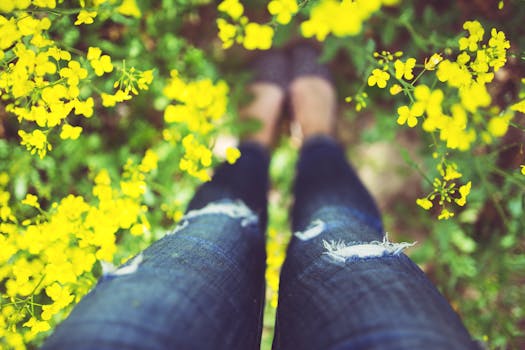 Keep it loose
Tighter clothing will restrict your body from moving freely, so looser clothing, such as sweat pants (yay!), maxi skirts, or looser jeans, are a good choice.
Put the bag down
Heavy handbags are a particularly common cause of back pain in women. It is important to pay attention your bag, and how heavy it is. You should regularly be checking, and emptying your bag of unnecessary items. The study said that backpacks are the best design for posture, as they distribute weight evenly across both shoulders.
Shoes, glorious shoes
It won't surprise you, but high heels force you to hold your body in a manner which promotes tension in your spine. This wonderful bit of research recommends that if you wear high heels, you should counteract any potential damage by wearing shoes with a lower heel from time to time, and try to choose a wedge or chunkier heel over a stiletto.
Get the right support
Clothes are important, but what you wear underneath can also affect seriously affect your posture. Bras need to fit properly so that your shoulders don't take all the strain. When shopping for bras, look for one which has an under-band that is neither too tight nor too loose.
What do you think, mums? Will you be ditching your skinny jeans?