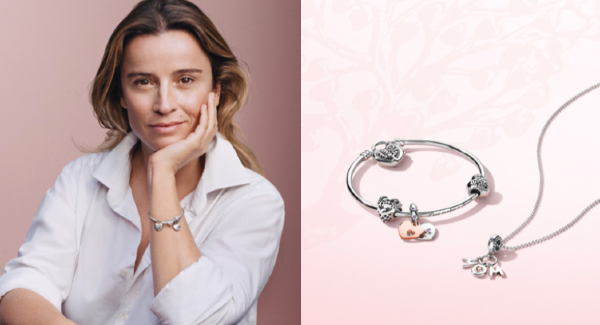 There are no words to adequately express the love that exists between a mother and her daughter. Sometimes we find it hard to tell our mums just how much they mean to us. They gave us life. They taught us to love from the moment we opened our eyes. They are the muses that inspire us in every aspect of our lives.
How can we thank our mums for all they have given us? Mother's Day gives us an opportunity to spoil them! When you were little, you dipped your chubby hand into some paint and bestowed upon her a home-made card with your tiny handprint. Make this year special with a year-round wearable treasure from PANDORA - a Mother's Day must! Show her just how much you love her on the one day dedicated to all the amazing mums around the world.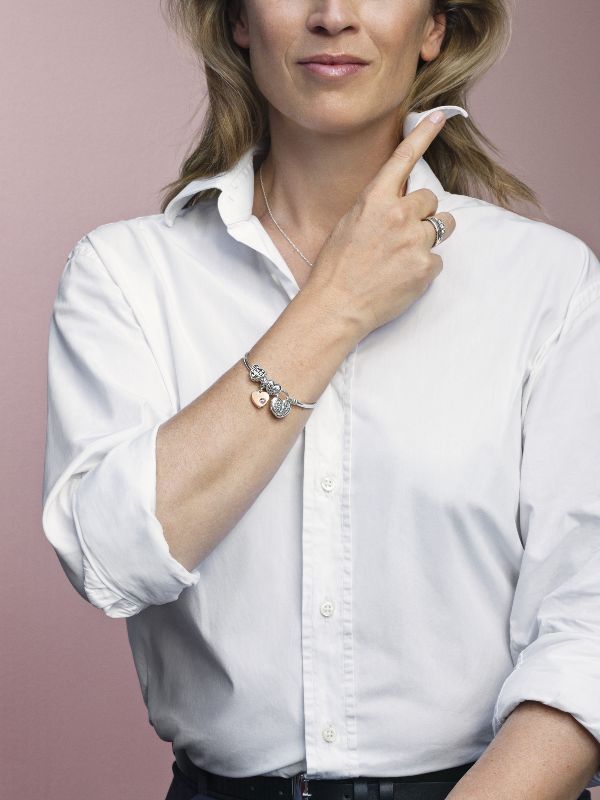 Sentimental and timeless, the Mother's Day collection from PANDORA is the perfect present for all the wonderful mums in your life. From the woman who brought you into the world to grandmothers, mothers in law, new mothers or any mum you know, who deserves a gift this Mother's Day.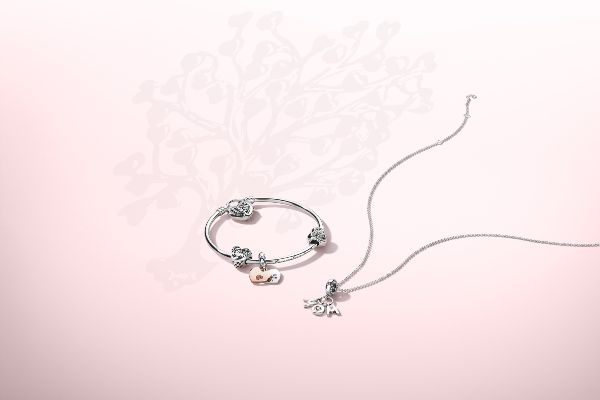 If your mum is perfect then tell her that with PANDORA's Perfect Mum charm, €45, it can be worn on a sterling silver bangle or why not add it to a delicate sterling silver necklace, €80 for both necklace and charm, for her to wear proudly around her neck for all to see.
Reflect the gift of life that your mother has given you with PANDORA's Flourishing Hearts limited edition bangle with a padlock clasp featuring an intricate tree of life design, €69.
Engraved with the words "Love makes a family", this beautiful bangle is as stunning as your mum. You can even add the Flourishing Hearts charm, €29, to the bangle making it the perfect Mother's Day gift. It also goes perfectly with the Love for Mother charm, €39, and the Part of my Heart charm, €59.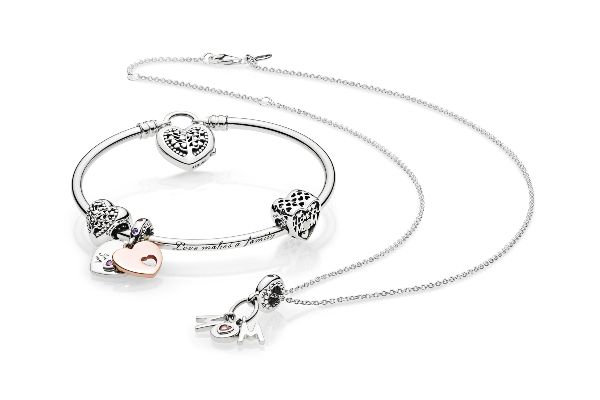 To truly thank your mum this Mother's Day and gift her with a present that will forever remind her of you, treat her to PANDORA's Flourishing Hearts Gift Set, €99, comprising a beautiful necklace and set of earrings. Crafted from sterling silver these delicate pieces are symbolic of strength, family and protection, all the things a mother gives you.
The Mother's Day PANDORA range also offers a collection of precious jewellery pieces such as earrings, rings, bracelets and necklaces. These treasured gifts will be perfect for the woman who deserves the world and more.
Say thank you to your mum this Mother's Day with the perfect gift from PANDORA.
The PANDORA Mother's Day collection is available in PANDORA stores nationwide now. With prices starting from €29, the new collection has something to suit all tastes and styles for a truly meaningful and unforgettable gift. View the full collection online at www.pandora.net