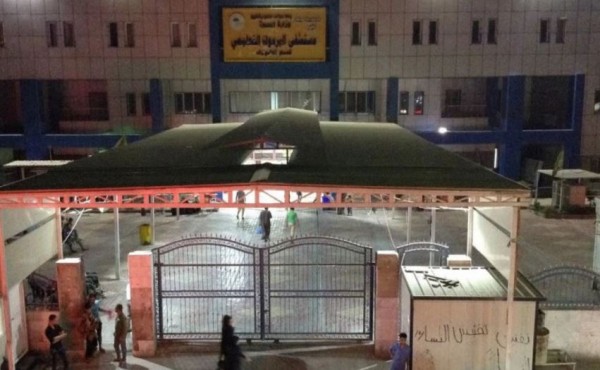 Seven babies along with 29 women have been rescued following a fire in Iraqi's capital city, Baghdad.
Tragically, 11 premature newborns passed away in the blaze that broke out early on Wednesday morning in the Yarmouk maternity hospital.
It is not known what started the fire, but the authorities have said it may have been caused by an electrical fault, which is common in the Iraqi capital.
fire broke out in #Baghdad's Yarmouk maternity hospital in the early hours of Wednesday. 11 babies are died#Iraq pic.twitter.com/4TqPKOl0mq

— Baxtiyari (@BaxtiyarGoran) August 10, 2016
According to Al Jazeera, shoddy maintenance and wiring are rife throughout the city, and a lack of fire escapes adds to the danger.
The fire reportedly damaged the building and those rescued were moved to another hospital nearby.
Another fire in Al-Yarmouk hospital in #Baghdad. This time killing 11 newborn babies. Authorities claim it's an electrical problem. #Iraq

— Hayder Al-Shakeri (@HayderSH) August 10, 2016
It took firefighters three hours to put out the blaze.
The pain never stops in #Baghdad.

11 premature babies killed in a fire at Yarmouk hospital overnight. 7 children and 29 women also hurt.

— Haidar Sumeri (@IraqiSecurity) August 10, 2016
11 babies at the preterm birth section died from suffocation caused by fire broke at #Yarmouk Hospital in #Baghdad. Ministry of Health said.

— Hamdi (@HamdiAlkhshali) August 10, 2016
SHARE the heartbreaking story.