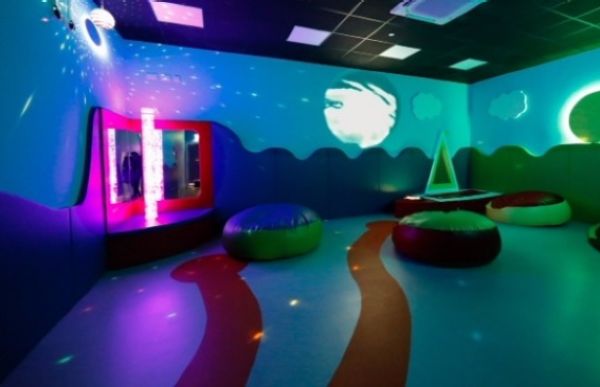 Shannon Airport has become the first airport in Europe to open a special sensory room for young autistic travellers.
The sensory room's facilities include an aquatic bubble tube, a wavy wall, colour-changing LEDs, a wheel projector, and loads more wonderful additions.
The room is specifically designed to create a calming environment for children with autism, and their parents, before flying.
The managing director of Shannon Airport, Mr. Andrew Murphy, said they were "delighted" to open the new sensory room. "The parents have said it is a tangible benefit to them on their travels with their children," he said in the launch video on YouTube.
Gearoid Mannion, who is a spokesperson for Ennis Voices for Autism, said described the opening of the sensory room as a "fantastic day for parents of children with autism and for families with all sorts of special needs.
"Coming to an airport can be stressful and daunting, so being able to come here away from that means a lot to the families using the facility," he continued.
The launch video, which was shared on the airport's Facebook page in March 2017, has been viewed over 13,000 times, with many people commenting on how wonderful the new room is.
"Congrats Shannon airport and all involved in the fantastic project," wrote one delighted Facebook user.
Another fan of Shannon's new room said: "Thank you for raising awareness to this, tolerance and not judging is key here. We, as a family, wish you well with this and will, when we can support your airport. I'm so grateful that the next generation is so mindful of people with special needs. First in Europe. Well done Shannon Airport!"
We're so delighted with this wonderful news.