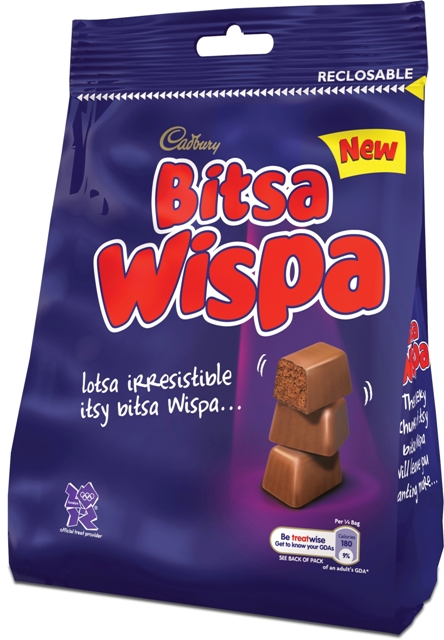 Easter is nearly here which means it's time to feast on chocolate, so we were very excited to see there is a new addition to the Wispa family for us to enjoy. Kraft Food has brought out Cadbury Bitsa Wispa which we know is going to become a new family favourite.
This new sharing bag contains bite size chunks of the popular Cadbury Wispa chocolate in a convenient re-sealable bag – so you can pop it back into the cupboard for another day (we currently have a packet in the cupboard at MummyPages HQ that is calling out to us!).
Cadbury Bitsa Wispa will be available in stores from April at an RRP of €2.85, however many retailers will have a special offer for the launch of two bags for €4 so make sure you keep an eye out and stock up on some chocolate for the Easter break.