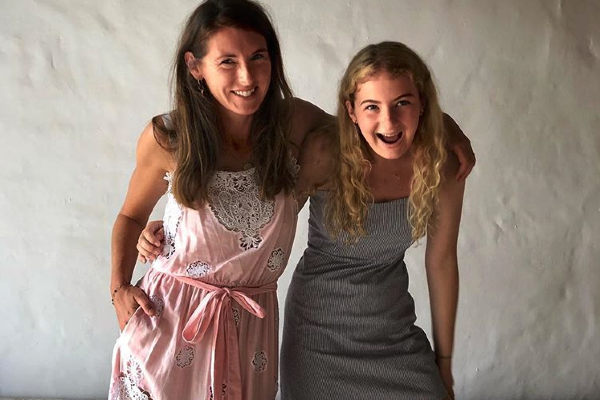 In the wake of Baby Loss Awareness Week, Jools Oliver reflected on her own tragic loss.
The mum recently opened up about suffering two miscarriages after reading Elle Wright's Ask Me His Name - a mother's journey about learning 'to live and laugh again' after the loss of a baby.
By doing so, the mum-of-five has encouraged other mothers to share their own experiences, lending support during the healing process.
"A beautiful wave of light to mark the end of an Always emotional Baby Loss Awareness Week. Thinking of all the families who have lost a cherished beautiful baby, either through miscarriage, still birth or neonatal death," she wrote.
"It is an absolute privilege to have come across some wonderful, strong brave women and families through Instagram who proudly tell their story of their own baby loss and through that support thousands of people going through the same thing.
"Be it through a simple quote, their beautiful eloquent writing and frankly just their plain raw honesty, has certainly helped myself and many others just so wonderful xxx our light shines bright for little Archie as always and our two little stars May they all shine bright."
Jools shared a photo of a lit candle along with her words in honour of all the lost babies around the world.
Many mums have commented on her post with words of love and support, sharing their own stories as well.
"I didn't realise it was #babylossawarenessweek last week. We lost two babies, the first of whom was a little boy we saw kicking happily on a scan. Now pregnant for the 4th time with my second little girl. But I carry the losses of those first two babies in body and soul. Thanks so much for sharing this, Jools," mum Zanna said.
Her honesty and openness has touched so many hearts, and it's sweet to see mothers leaning on each other for support through this difficult time of love and reflection.