While most of us agonise over what to gift our dads with on Father's Day, deep down we know they expect nothing from us and simply appreciate our company on the special day.

But while you chat and reminisce with your dad this June 21st, spare a thought for the fathers whose children were cruelly taken from them too soon, the fathers who long to spend just one more minute in the company of their beloved child and the fathers whose all encompassing grief is often overlooked by society.

If, like us, you want to acknowledge the men who have bravely put one foot in front of the other while mourning the loss of their son or daughter this Father's Day, then why not help raise awareness of the #Daddyandme campaign?

Launched by Anam Cara, an organisation founded in 2008 by bereaved parents hoping to seek and provide support, this campaign aims to raise funds for the organisation in order to better support fathers and families who have experienced the death of a child.

Explaining the importance of the organisation and the campaign it has launched, dad-of-two and international rugby star, Mike Ross, said: "Anam Cara provides invaluable support to families at this traumatic time and I'm asking everyone to get behind the #Daddyandme campaign and to help raise funds for this worthy cause."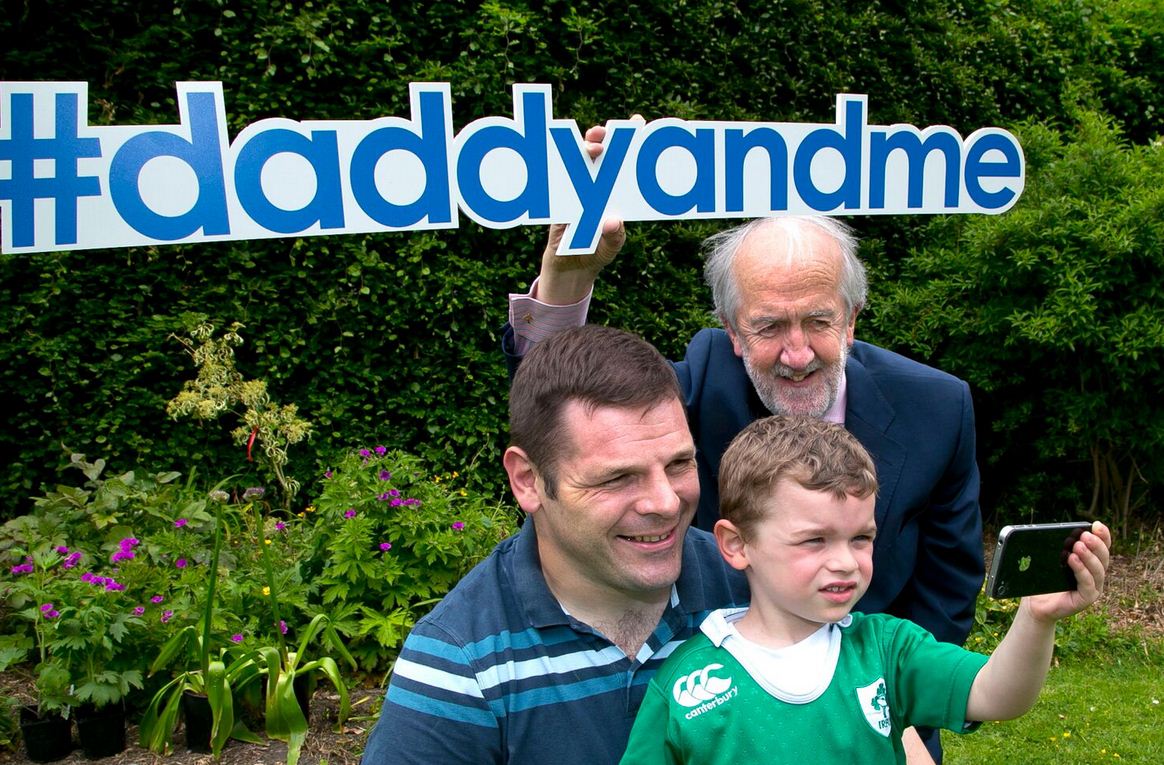 Drawing on his own experience, the sports star went on to say: "As a Dad to two wonderful children, I dread to imagine how I would even begin to cope with the loss of a child. I experienced first-hand the impact that this can have on a family when one of my brothers died eighteen years ago. Not only did I have to deal with my own pain but I also had to witness the impact that it had on my parents and our family unit."

Coinciding with the launch of this incredible campaign, Anam Cara has released a video which shines a light on a father's experience of grief and devastation following the death of a child.

If you want to get involved in this campaign and show bereaved fathers the length and breadth of Ireland that they're not alone nor have they been forgotten, just share a photo of you and your dad on social media, include the hashtag #Daddyandme, tag your friends and make a €4 donation by texting 'SUPPORT' to 50300.

We know who we'll be remembering this June 21st.