For those lucky enough to have a garden to relax and enjoy some family time in, we're sure the last thing they want to be looking at when outside is a giant, untidy washing line.
A necessary evil in your beautifully kept outdoor space, there are plenty of alternatives that can turn the unsightly line into a statement feature of its own.
1. Goodbye metal poles
Rather than erecting the traditional metal poles in the centre of your grass, why not choose something that is a little more artsy. Old porch posts, recycled lamp posts or even two individual trees placed side by side can turn a boring line into something a little more special.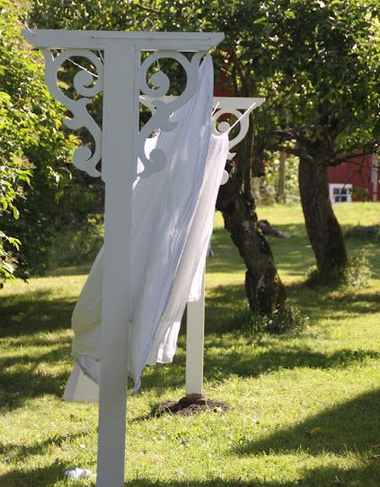 2. At one with nature
Blending into the lush green landscape, we love this natural looking line. If you have an actual tree in your garden you could use it in the same way. Honestly though the best part is definitely the cover – perfect for our wet weather.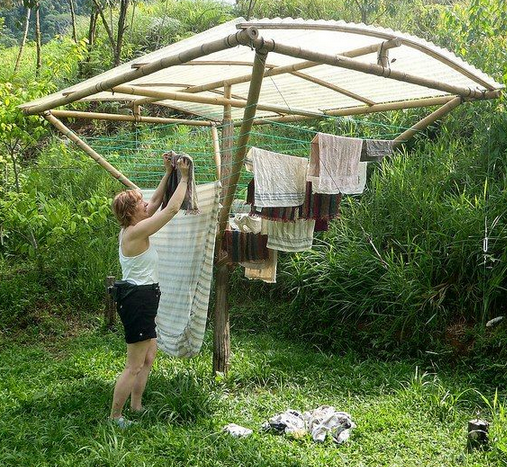 3. Blend into the space
While most lines seem to be placed in the centre of the garden, we love this one that is positioned along the side of the garden. The wooden structure allows it blend into the garden and where it's placed means it's not the focal point of your outdoor space.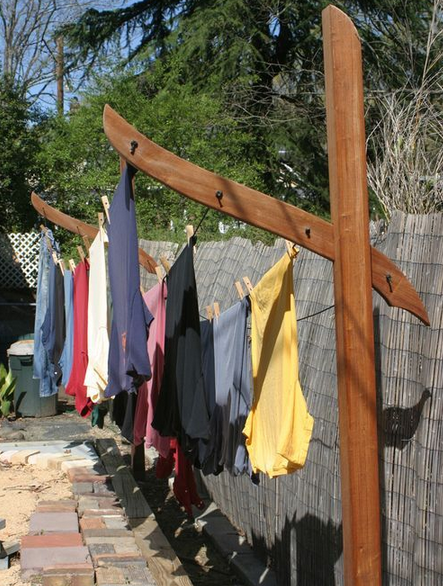 images via Pinterest