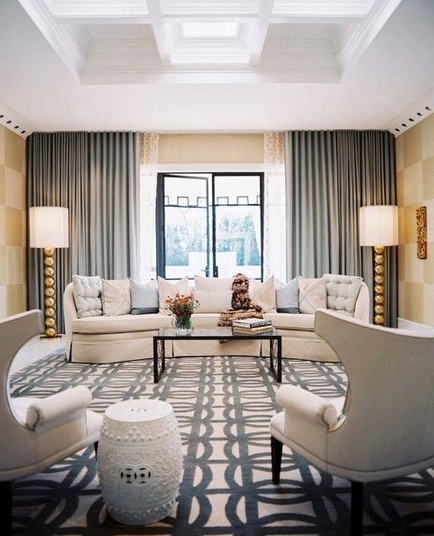 Not being able to afford expensive items to put in your house doesn't mean you can't have a home that looks like you spent a fortune.
These tips and tricks will ensure your interior looks every bit like the millionaire's mansion without costing quite as much.
De-clutter
Keep all rooms free and clear of any clutter; invest in storage boxes and ensure all items have a particular place.
Flowers
Make sure you always have fresh flowers around your home. To keep the cost down, simply buy one large bunch and divide it out between the rooms. Simple, yet colourful vases will bring in warmth without being too in-your-face.
Mix textures
Incorporate a variety of different textures in your home and don't be afraid to mix them in one room. This will give your room character and lots of visual appeal. One of the easiest ways to do it is to put shaggy rugs in the same area as silk and fabric cushions. Don't be scared to experiment.
Picture frames
Avoid frames that have lots of colour or patterns. Instead choose bronze, chrome or grey ones that look a lot more chic. Don't overdo it though, keep frames to a minimum to avoid clutter and don't be too matchy-matchy.
Ditch your carpets
Nowadays, wooden floors are more popular in homes than carpets. Apart from being easier to clean, they look slick and help to make a room feel warm and rich. A carpet can become old and out of fashion fairly quickly whereas a wooden floor, dressed with a nice rug, can spell class and be on-trend.
Go for blinds instead of net curtains
It's time to say goodbye to your net curtains and open your home to blinds and shutters. They create a clean line and allow a lot more light in making your rooms feel bright and bigger.
image via Pinterest