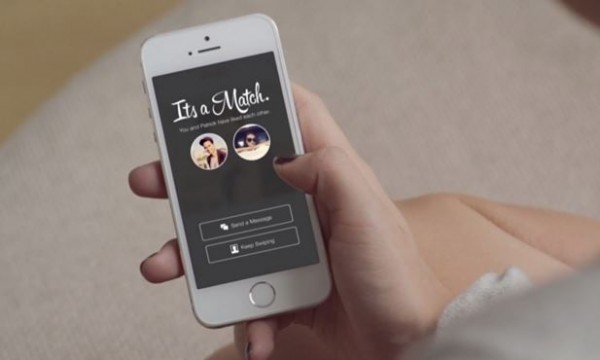 Finding love as a parent can be tricky, especially when most of your free time is spent catching up on laundry or dropping the kids here, there and everywhere. With this in mind, it is no surprise that more and more mums and dads are using the dating app Tinder to connect with other people.
However, while this is definitely a great way to put yourself out there, according to new research conducted by MummyPages.ie, 77% of single dads and 19% of single mums currently have photos of their children posted on the dating app. Of these profiles, two-thirds are posting solo photos of their children while one-third pose with their children in the pictures.
Single mums are definitely winning the Tinder war when it comes to classy profiles, responsible dating and the all-important 'swipe right' main profile pictures. However, the risks are not just around the dating part itself, where most now follow the common sense rules of telling friends when and where they're meeting a date so that they can check in on you by phone.
According to Laura Haugh, spokesmum for MummyPages.ie: "The very real risks of putting photos of your children online have been discussed at length in recent years, so much so that many of us have locked-down our social media profiles to restrict photo sharing to family and friends. In our research, we were stunned at the huge percentage of men who happily shared photos of their children on the free online dating app Tinder. Single mums were not so carefree and naive with very few sharing photos of their children within the dating app."
"Of course, some single parents prefer to be upfront with potential suitors; however the text summary section of your Tinder profile allows you to do this without putting your children at risk to paedophiles trawling the internet. Unfortunately, there are people who take advantage of online anonymity and dating sites to prey on single parents and their children, so we urge them to consider how precious your children are to you and protect them by not posting photos of your kids on online dating sites."
"All parents are innately proud of their children, but as much as your children are the number one priority in your life and you want potential dates to know that, their privacy and safety should be borne in mind. In fact, they probably wouldn't thank you in later years if they knew their images were used in such a way," explained Laura.