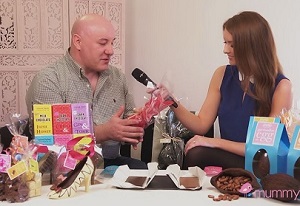 With Easter just days away, we cannot wait to tuck into those Easter eggs, and Skelligs Chocolates have certainly got our mouths watering already.
Based in South-West Kerry, these chocolate-makers decided to share their unique and delicious range with MummyPages – and you are in for a real treat.
Colm of Skellig Chocolates was on-hand to chat to MummyPages' reporter Lisa about their amazing one-of-a-kind solid chocolate eggs, which come in a range of delicious flavours.
Created both to ensure that they won't crack and to please die-hard chocoholics everywhere, these amazing eggs come in various sizes, with their special 'Beast' egg weighing a kilo!
With flavours such as champagne and strawberry, honeycomb and marshmallow, rose and pistachio, and Irish sea salt; there is sure to be a flavour to suit every taste.
Anyone looking to purchase a special gift for the lady in their life need look no further than Skelligs' impressive chocolate shoe which, as Colm says, combines three of a woman's favourite things: chocolate, shoes and handbags!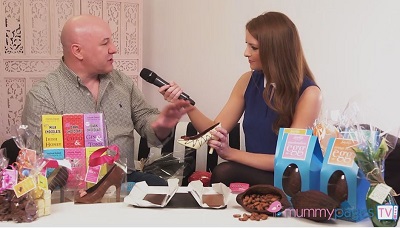 Anyone looking to witness the chocolate-making process in action is in for a treat, with visitors always welcome to the South-Kerry based open-plan chocolate factory. Whether you want to watch the chocolatiers in action or sneak a taste of the mouth-watering Skelligs products, this is the perfect destination on those rainy days.
Skelligs Chocolates products are also available to purchase in a range of stores nationwide, and you can visit their website for a full list of products and stockists.
In the meantime, check out some of the amazing pieces in the video below.