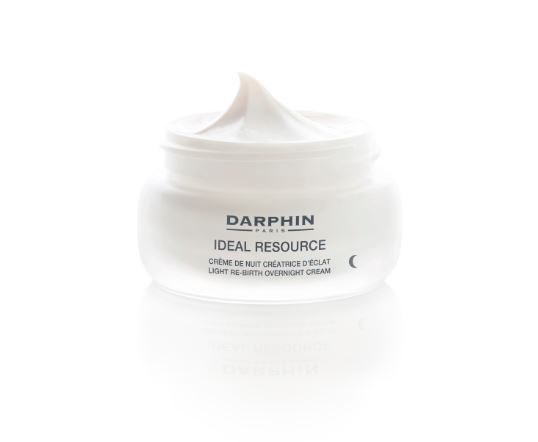 Radiance is a vital source of youthfulness, so mums will be glad to hear that they can revive diminished radiance, promote youthful looking skin and perfect texture all while sleeping.
Night time is perfect for repairing your skin, as the regeneration process is three times faster than during the day. Unfortunately, with so many different night creams, deciding on the right one can often leave mums confused and frustrated.
Thankfully, Darphin have recently launched their first overnight cream that will ensure busy mums wake up in the morning ready to take on the day with youthful, radiant and smooth skin.
Darphin's new Ideal Resource Overnight Cream understands the importance of nocturnal repairing on skin, and encourages it to switch into night time mode by calming, soothing and supporting it during its own natural repair. It also helps to remove dead cells and imperfections which will increase hydration and allow the skin to reveal its natural radiance and luminosity.
This would be the ideal Christmas present for beauty conscious mums who need an extra boost.