Everyone should know what they put on their skin and into the environment – that's the philosophy behind the newest kind of conscious skincare to launch on Irish shores, founded by James Jardella.
When his first child was born, James wanted to do everything he could to protect his son, not least to care for his sensitive skin. A dad on a mission, James set about finding a more natural way of caring for his family's skin – finding an alternative to synthetic formulas and alien ingredients; to create something he knew and trusted. And just like that, the indie skincare company was born in James' kitchen. By marrying nature and science to blend nature's best active botanicals and doing it with kindness to our planet and those who live on it, Skin Sapiens has grown into a range of products that do exactly as they claim.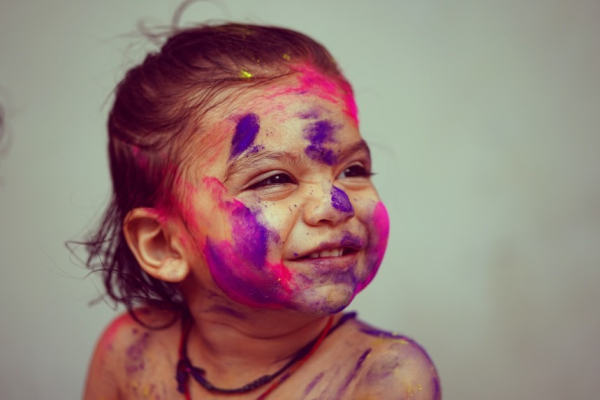 Skin Sapiens officially launches in Ireland in July with the introduction of three skincare products created especially with babies and young children in mind. The full core range of products for adults will also be launching very soon, ensuring there is a range available for the whole family – so watch this space. The brand aims to give you total control of what you put on your skin and into the planet, and proudly lists the small number of ingredients on its recycled and recyclable packaging, so that you can feel truly comfortable in your own skin.
The Skin Sapiens range is designed to clean, care and protect skin of all ages and skin types, even sensitive skin. There are three products for babies: a bath gel, baby lotion and baby balm.
Baby Bath Gel:

This minimalist and natural bubble bath gel combines the gentlest of cleansing ingredients with the benefits of oat oil to care for delicate skin. Use as a bubble bath, body wash or even a children's shampoo. There are only 11 ingredients, all vegan and natural origin, in the gel and the key ones are: Coconut Derivative a mild skin cleanser that effectively dissolves dirt and grease Oat Oil: A soothing oil which can benefit those with itchy skin conditions. RRP €13.99
Baby Lotion:

This simple formula with calendula has a lightweight and pleasant texture that nourishes and hydrates your baby's delicate skin. There are only 11 ingredients including calendula. Key ingredients are: Calendula Oil: a soothing oil from marigolds which helps calm skin. Olive Oil: Moisturises, rich in Vitamin E, A and K and has antioxidant properties. RRP €14.99
Baby Balm: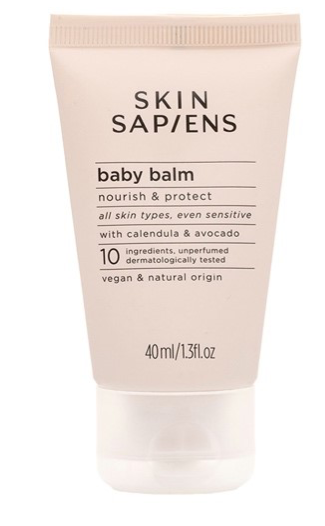 Discover this cult favourite; a delicate oil blend of calendula, olive and avocado to comfort, nourish and protect the most sensitive of skin. Winner of "Best Baby Balm" at the Mama & Baby Awards, Editor's Choice at the International Beauty Shortlist Awards. This heat sensitive solid balm, melts on contact with the skin, and can also be used as a targeted nourishing balm for dry skin, cuticles, cracked heels and any dry flaky skin. There are only 10 ingredients! Key Ingredients: Avocado Oil: Nutrient rich oil with oleic acid that helps to promote new skin and accelerates healing. Olive Oil: Moisturises, rich in Vitamin E, A and K and has antioxidant properties. RRP €13.99
The team behind Skin Sapiens believe in nature and in the planet and most of all, they believe in the importance of transparency. When it comes to creating their products, they pair nature's best active botanicals with common skin concerns. Then they work hard to leave everything else out. They follow suit with their packaging.
No pseudoscience - instead, they apply the wisdom of the natural world to skincare.
Nothing hidden – they see learning about your skincare as empowerment and ensure that consumers can find the plant origin of every ingredient on the back of each Skin Sapiens product and packaging.
Nothing wasteful – that's why they share the recycled content of every packaging component on every label too. And it's why they design everything they make to be recycled again. And again.
Free from secrets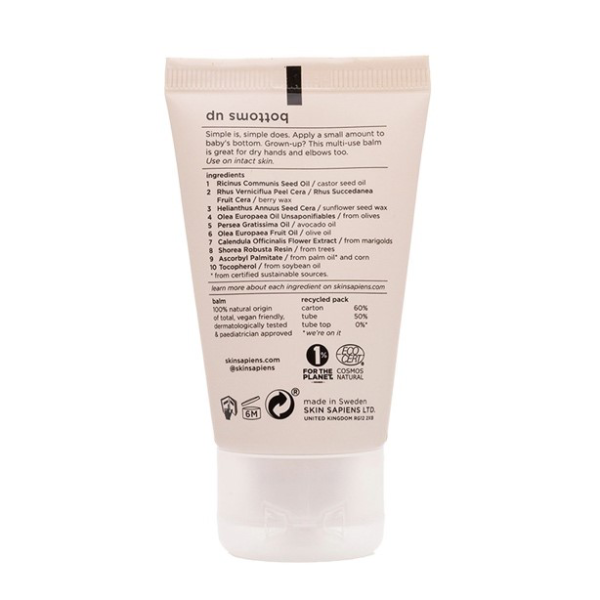 The packaging is, like the product, pared down, and pure in form. Every ingredient on Skin Sapiens packaging is labelled in order of concentration. It also reveals the natural origin of each, in plain and simple language that can be understood by even the skincare novices among us.
Not only is Skin Sapiens pioneering total disclosure in skincare, but the brand is certified natural, vegan and cruelty free, as well as being members of '1% for the Planet', proudly committing to giving 1% of every sale to charities fighting climate change.
Skin Sapiens Baby is stocked in store and online at Lloyds, McCabes, Mulligans, McCauley and selected pharmacies nationwide.