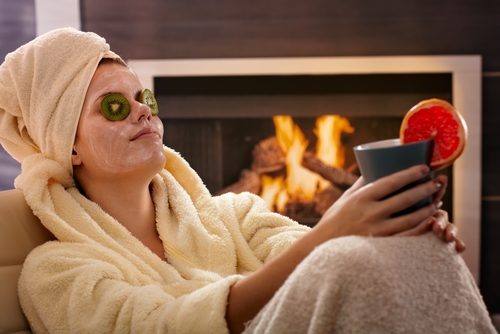 Winter plays havoc on our skin leaving it dry, dehydrated and quite often chapped.
However, with the help of a number of products you can stay feeling soft, supple and smooth.
Hand cream
Prevent chapped, sore hands by regularly applying a hand cream, especially after you have been running water over them.
Cuticle balm
Keep your cuticles soft and smooth by coating them in a layer of cuticle balm daily.
Daytime face moisturiser
Moisturise your face before you put on your make-up to prevent dry, flaky areas.
Body moisturiser
Again, just like the face, make sure you apply plenty of moisturiser to your entire body playing close attention to your knees and elbows.
Exfoliator
Don't forget to exfoliate your skin at least once a week - both your face and your body. This will remove any dead skin cells piling up, which can block pores and create blemishes.
Night cream
Give your skin an extra hydration boost by thickly applying night cream to your face each night. This will help prevent wrinkles and waking up to dry, dull skin.
Lip balm
Keep your lips soft and kissable by regularly applying a layer of balm or even petroleum jelly over them. This will help prevent those dreaded chapped and sore lips.