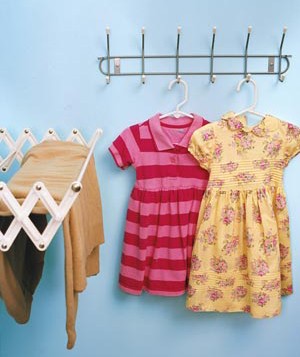 If tidying your home sometimes feels like a losing battle, no matter how long you spend on it, a few smart storage solutions will go a long way.
Clever organising will hide a multitude of sins and help you run a tidy household with minimum effort.
1. Hang pretty curtain panels on a wire to hide storage bins at a moment's notice.
2. Use a mesh washing bag to hold footballs, basketballs, and other sports gear.
3. Arrange detergents and other cleaning products in the order in which you use them. Keep bleach and ammonia away from each other; mixed, they can produce toxic fumes.
4. A three-bin sorter helps family members easily separate their clothes by colours, whites, and delicates, so there's no excuse for tossing clothes on the floor or on top of the washing machine.
5. A garage can look clutter-free if you use shelves and hooks to keep things off the floor.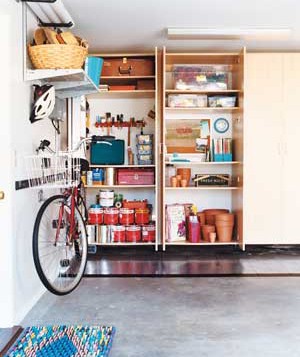 6. Create a clothes-hanging section in your washing-room with a wall-mounted drying rack that retracts when not in use (pictured).
7. Simple milk crates break a long wire shelf into cubbies for organised washing-room gear.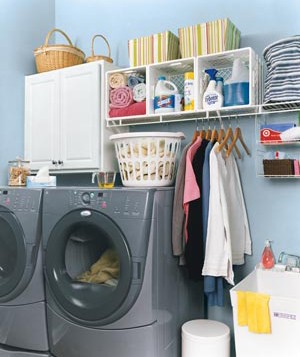 Images via Pinterest.