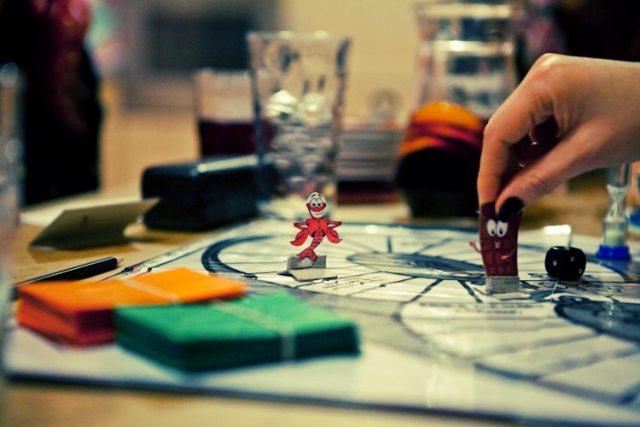 If you are a foodie looking for an alternative, fun way to spend a night in with friends and family, SMÖRGASBOARD is an up-and-coming board game for foodies and is looking for funding on
www.fundit.ie/project/smorgasboard
SMÖRGASBOARD is the perfect way to end a dinner party or to spend some time with the family. Players take on the guise of aspiring chefs as they work their way around the board in search of success. The object of the game is to be the first team of chefs to graduate from Rick's Culinary Academy. And mums will love to hear that the loser does the dishes!
Created by board game and food fanatics, Richard Kelly and Maggie Leonard, the duo are hoping to make the SMÖRGASBOARD dream a reality by reality by raising €8,500 to put the game into production. If you would like a bite of the SMÖRGASBOARD action simply log on to fundit.ie and pledge anything from €10 to €500 in return for varying levels of SMÖRGASBOARD rewards.
No matter how much you pledge, every penny will be deeply appreciated by Richard and Maggie.
For more information on SMÖRGASBOARD and details of how you can become one of the essential ingredients in turning this great game into a finished product just log on to
www.fundit.ie/project/smorgasboard
to make a pledge.