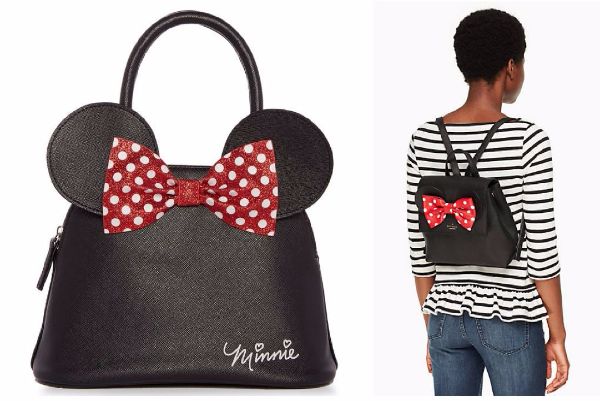 Okay, so last week we discovered that the gorgeous humans at Kate Spade were teaming up with Disney, and we nearly passed out.
Anyway, if you thought that was exciting, hold on to your hats - because Primark have taken the Disney game to another level, yet again.
The people of Primark have basically released an unbelievable dupe of Kate Spade's collection, and it is an absolute BARGAIN.
The bag is black, in a classic shape and has two adorable mouse ears on it - finished off with a sparkly reb bow and Minnie Mouse's signature on the bottom.
Honesty, it is absolutely gorgeous - but that's not even the best part.
The best part is, of course, is the price.
This stunning Minnie Mouse bag will set you back a WHOPPING £7 - better start saving ladies!
Compare that to the £295 you'd be spending on a Kate Spade, and it really is a no brainer (however, if we had the money, it would be Kate Spade all day long).
Anyway, Primark are selling so much amazing Disney merchandise, so no need to stop at the handbag.
Minnie Mouse Christmas baubles? Check. Beauty and the Beast PJs? Double check.
We literally cannot get enough of it!