So, there is a 2,000 person waiting list for THIS amazing body cream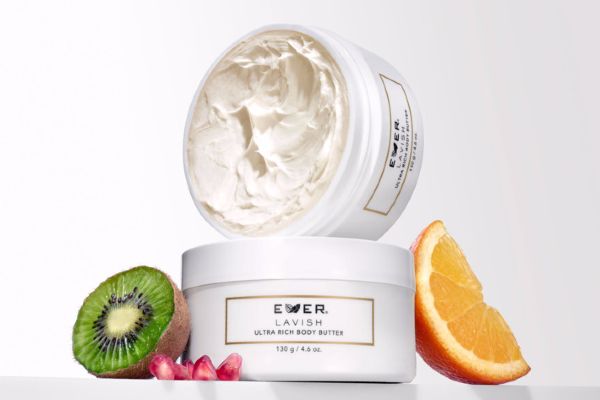 We're no stranger to beauty trends, and we are always on the lookout for new and exciting products to try.
That is why when we learned of a new body cream with a 2,000 person waiting list, we couldn't help but delve a little deeper and find out why this cream is so popular.
The popular body moisturiser in question is the Ever Skin Lavish Ultra Rich Body Butter, which has sold out before, and now it has thousands of people waiting to get their excited hands on it.
What makes this cream so special? We can't help but be intrigued.
The cream's formula looks similar to that of a luxurious night cream, but in a larger tub with a slightly thicker formula that smells like a dessert - what's not to love?
Jojoba and cocoa butter are the key ingredients to this cult favourite moisturiser, with cold-pressed kiwi and cranberry seed oil to tighten and firm your skin, and sea buckthorn for topical antioxidants.
The cream also includes blackberry and cherry oil, which is probably the reason it smells so delicious.
Once it's restocked, the coveted cream will cost eager customers $42 for a 4.6 oz tub - and will undoubtedly be yet another sell-out!
What do you reckon, mums? Is this cream worth the wait (we think it is).