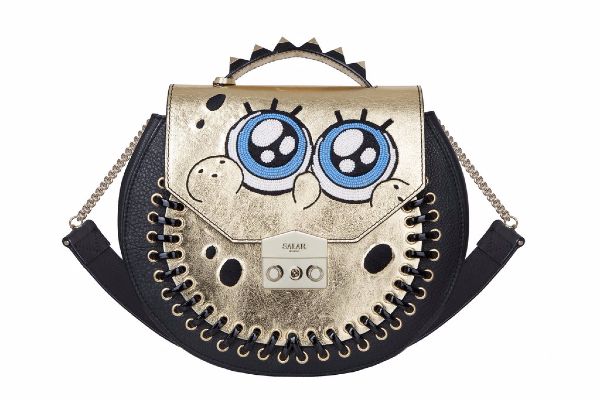 I genuinely never thought I'd see the day where I would genuinely consider spending my money on a Spongebob Squarepants inspired handbag.
However, today would appear to be that day.
While we may not watch the show as regularly anymore, we still have a special place in our hearts for the wonderful population of Bikini Bottom.
And now, we can wear our favourite characters on our arms thanks to SALAR and their Spongebob Squarepants-themed purse collection.
Now before we go on, we must warn you that these handbags do not come cheap (at all), but good things rarely do.
According to the gorgeous folks at Cosmopolitan, the range of accessories offers a pink handle bag with fringe, complete with Patrick Star and plenty of gold star appliqués.
We're kind of obsessed.
These bags are in the expensive price range, costing from $550 to $750, and they aren't available until September.
However, if you are a die-hard Spongebob fan, you may want to start saving!