In the past, women went through pregnancy blissfully unaware of the ups, downs and all-arounds of carrying a baby. You couldn't Google what symptoms meant what, what to take for that last-trimester heartburn or nausea in the early days. If you wanted to dress for your growing body, you wore bigger clothes with more material and that was that. The only advice you got was from other mums and word of mouth. Nowadays, we have so much info at our fingertips, you'd think we'd all be experts on the whole pregnancy thing. Alas, this is not the case because for every pregnancy fact out there, there is a myth. We're here to debunk of few of these today. Let's go…
Morning sickness only happens in the morning
Unfortunately, this is a myth and a mean one at that. Whoever came up with the term 'morning sickness' was clearly never pregnant. Though nausea and vomiting can be worse before you eat first thing in the morning, they can occur at any time of day, due to changes in your hormones.
There are ways you can tell if your baby is a girl or a boy
From the shape and position of your bump to the old wives tale of hanging a ring over your tummy to see the direction it turns, there are so many myths out there of ways to determine the gender of your baby. An ultrasound or a non-invasive prenatal test (NIPT) - a blood test available after 10 weeks, are the only ways you can truly find out the sex of your baby.
Maternity clothes are too expensive
Being pregnant can be uncomfortable at the best of times and wearing tight or scratchy clothes that don't support or fit your growing bump and body can make this a lot worse. It's true that in the past, mat wear was less affordable, but not anymore.
Our go-to recommendation is the Savida Maternity range at Dunnes Stores. Get stylish comfy tops from €15, supportive jeans for just €25 and soft, comfortable dresses that flatter your bump from just €20. Visit Dunnes Stores to make sure you feel comfy and stylish as you prepare to meet your baby.
You cannot be comfortable when pregnant
Between hormonal changes, appetite changes and a growing human inside you, it can be hard to imagine being comfortable while pregnant. However, if you invest in some good maternity lounge and sleepwear, you will make life a whole lot easier – and more comfortable – for yourself.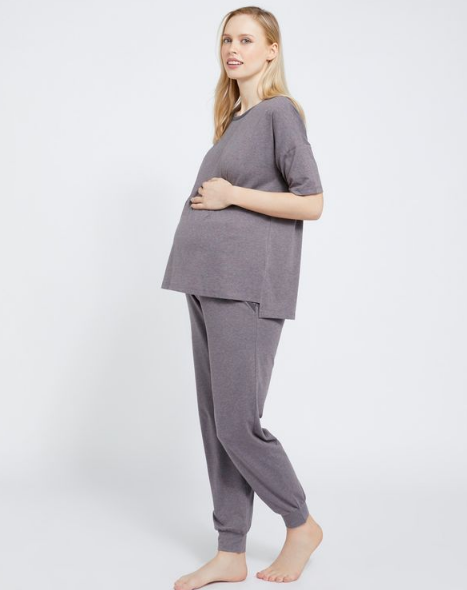 The maternity range at Dunnes Stores has what you need for a better night's sleep and relaxing days during your pregnancy. Pick up a buttery soft nightdress for only €10 and a cosy yet breathable dressing gown for only €15.
Lounge happily – you deserve it – in maternity joggers that feel and fit great for €10 and a losing-fitting matching top that covers your growing bump for just €8.
Spicy foods can cause you to go into labour early
We are sure you've heard the recommendation to eat something spicy to induce labour. Many women feel uncomfortable and ready-to-pop when their due date has passed and spice has been an old wives tale for years, rumoured to give labour a kick start. This has led to women in the early stages of pregnancy avoiding spice. This is untrue and there is no scientific evidence to prove spicy foods induce labour.
Take a trip to Dunnes Stores today – you'll be glad you invested in good maternity wear for your pregnancy journey.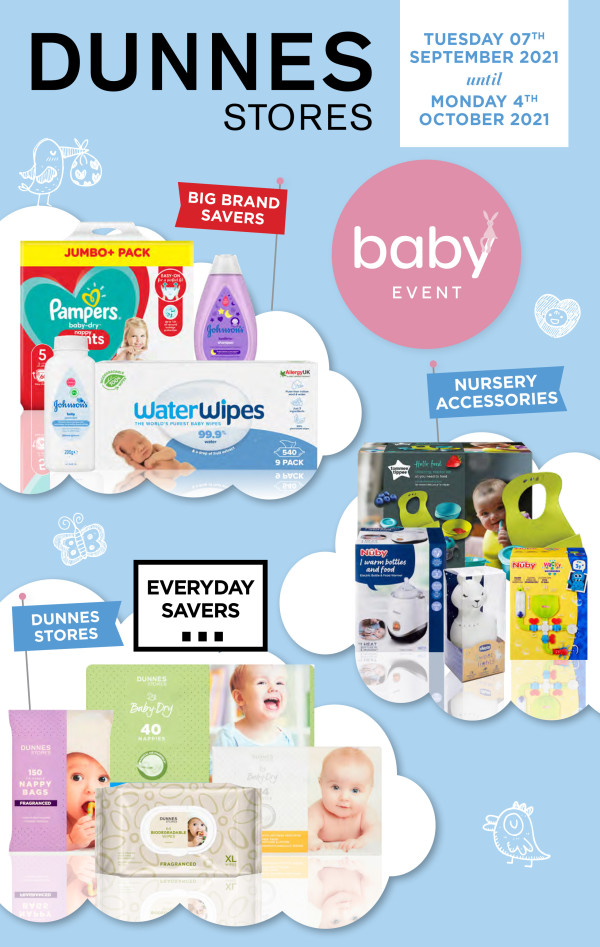 The Dunnes Stores Baby Event runs from 7th September to 4th October 2021. For more great baby offers, read the baby event magazine here now.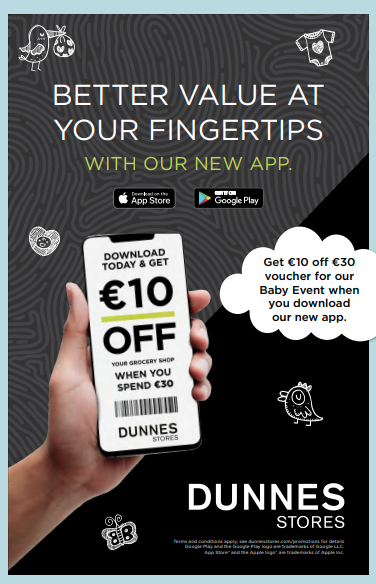 And don't forget, download the new Dunnes Stores app and get €10 off €30 voucher!