So it's that time of year when all those bright colours and bold prints appear in high street stores, online, and in boutiques across Ireland.
Maternity is a niche market in Ireland, so it's all about finding a number of items you need and love from each of your favourite places, buying and wearing them until the very end.
It's funny how all of our boxes of spring/summer 2016 wear arrived the morning that it snowed across Dublin. It feels so strange to be uploading summer styles online at present, but we know some sunshine is only around the corner.
We are delighted to introduce the best maternity wrap dress to date - and trust me, we have tried many labels!
The Zoe wrap dress by Slacks & Co is simply gorgeous; its flattering fit and beautiful quality is perfect for your maternity wardrobe.
This dress is perfect for any occasion. Its simplicity allows it to be worn during the day and to be dressed up with accessories for a night out. Wear it with wedges for an easy evening look.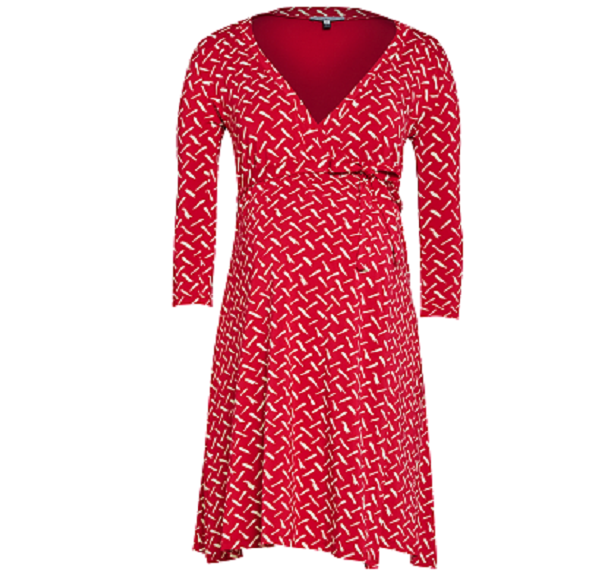 Summer weddings
These dresses from ASOS have great cuts and are always on-trend. The prices are unbeatable, and they have lengths to suit everyone.
ASOS sizes usually sell out fast, but they do restock very quickly! Keep an eye out if you're after a certain style, or send them a request to let you know when it's restocked.
ASOS Maternity Scuba Pencil Dress in Floral - €77.46, available in sizes 6UK to 20UK
The above dress is made to fit through all stages of pregnancy, detailed with a round neckline. It's body-con fit and is machine washable, too.
ASOS
Maternity Wrap Dress with Embellished Waist - €63.38
This above dress is in a beautiful silky-feel stretch fabric, with wrap front with lined bodice. The colour is lilac, which doesn't suit all skin tones, but we still think it is fabulous.
That perfect nursing dress and top
We found a very cute pink print nursing dress in bamboo fabric, here at
www.milkernursing.com
, which retails at €87.50.
Milker is a Danish company that supplies gorgeous nursing and maternity wear for stylish mamas. We love it so much, we might just have to stock this label soon.
We adore this cream print nursing blouse by
Milker;
it's simply chic and perfect for your summer wardrobe, retailing at €58.00.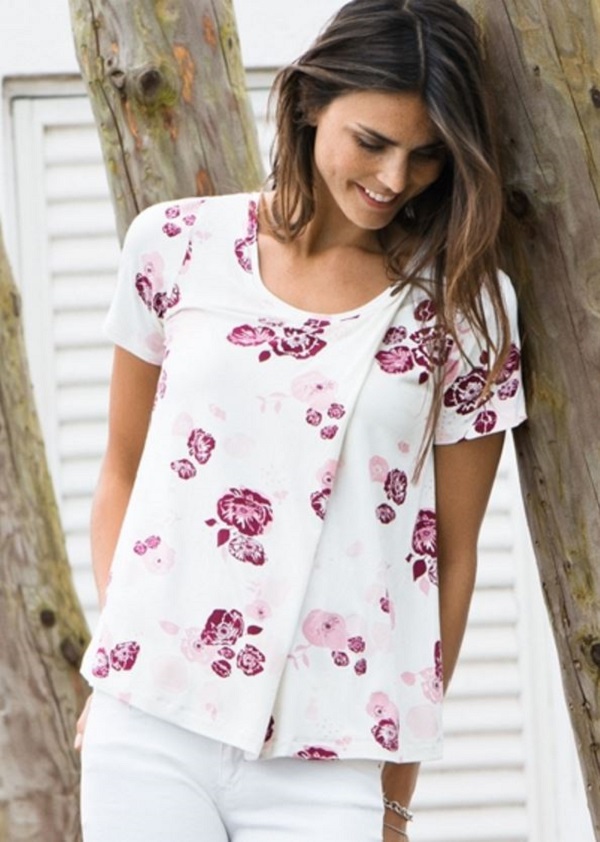 Another great label we know and love is Boob Design - it's Swedish and has been around for a long time now. The collection bursts with fresh colours and pieces that will carry you from pregnancy into nursing - a clever design; that's we praise here at Stylemama.
The Bianca dress by Boob retails at €89.95, in a gorgeous green colour. A
double-function dress for pregnancy and nursing, this dress is made in a soft, comfortable Lyocell.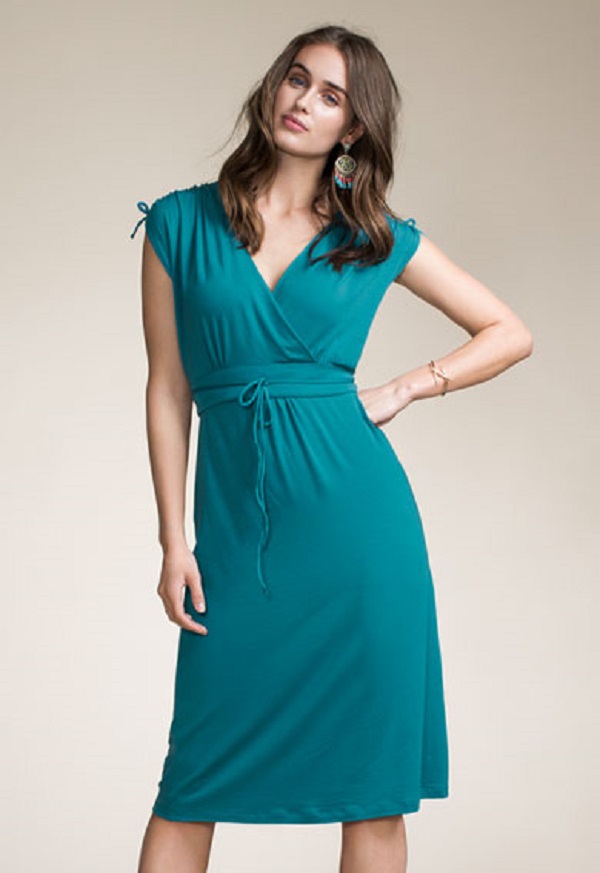 We love this top in bright yellow and white dots! A double-function garment, it is perfect for maternity and nursing. Retailing at €54.95, it is perfect for summer with a white pair of jeans.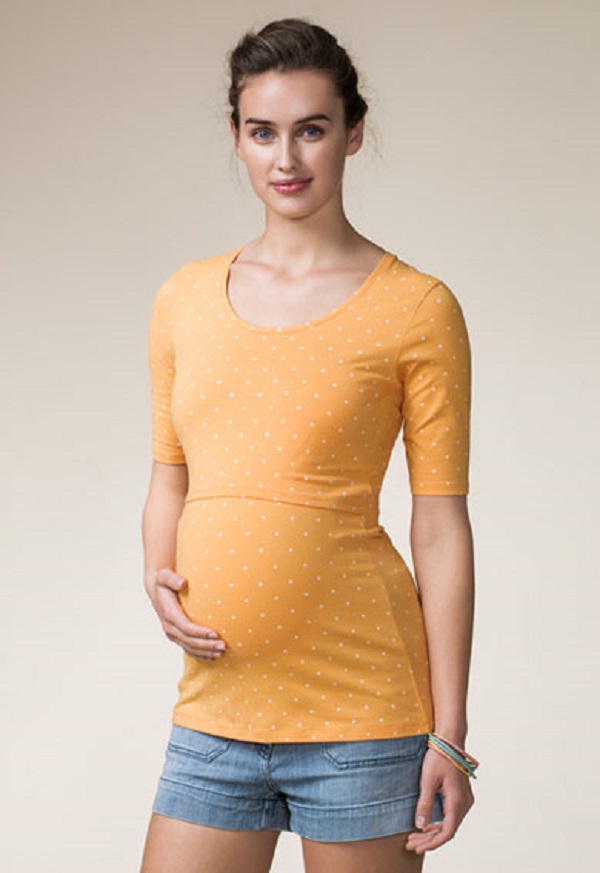 Clothing for the fit mama
Boob Design does it for us again, and we know you will be satisfied with this buy. They are a lovely company to deal with and deliver to Ireland too – YAY!
Here, we chose only the best 'once on, never off' leggings in Leo print. They are made with super-soft fabric and, really, the title says it as it is….I have just ordered these for myself and for Stylemama's online shop.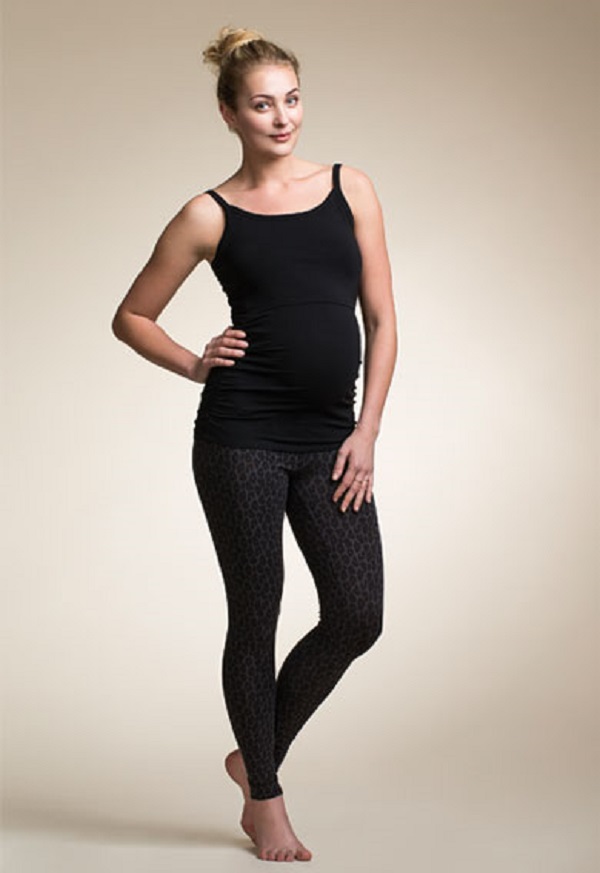 Wear with a B-warmer sweater - stylish, yet so practical, while walking and nursing. Available in many different colours, all you need do is add a nursing vest-top underneath and you're sorted.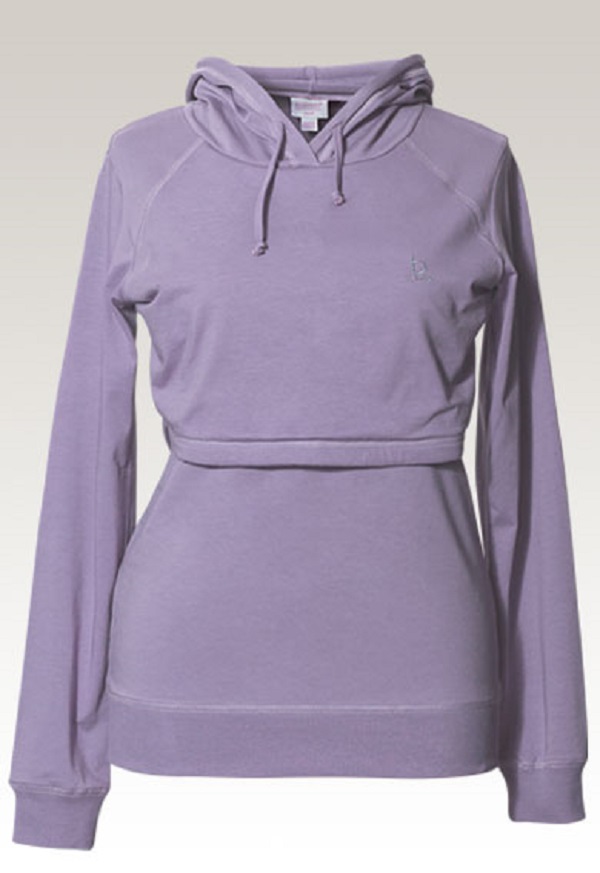 The following Boob classic singlet is available in so many colours, retails at €37.95, and:
is award-winning

is machine washable

has a smart nursing function

is high quality

comes from responsible production

is a customer favourite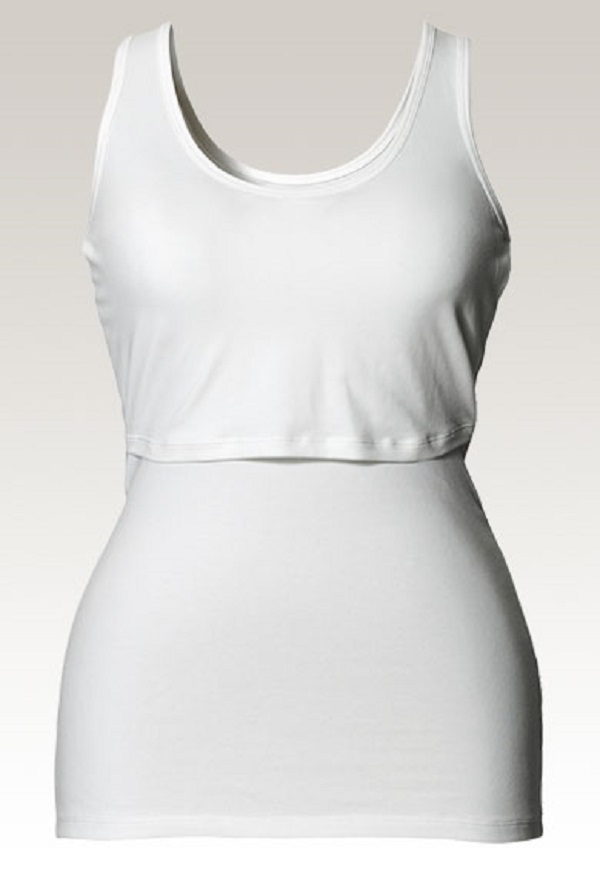 New maternity bras for Spring/Summer
This is a must while shopping for a good, supportive maternity bra! Strapless bras are hard enough to wear non-pregnant, but Amoralia always proves to design the best.
Introducing the Luna strapless bra in powder pink, with a beautiful smooth shape that won't show under your top. Check out
www.amoralia.com
to view their full collection. They deliver from the UK within two days, with this piece retailing at €45.00.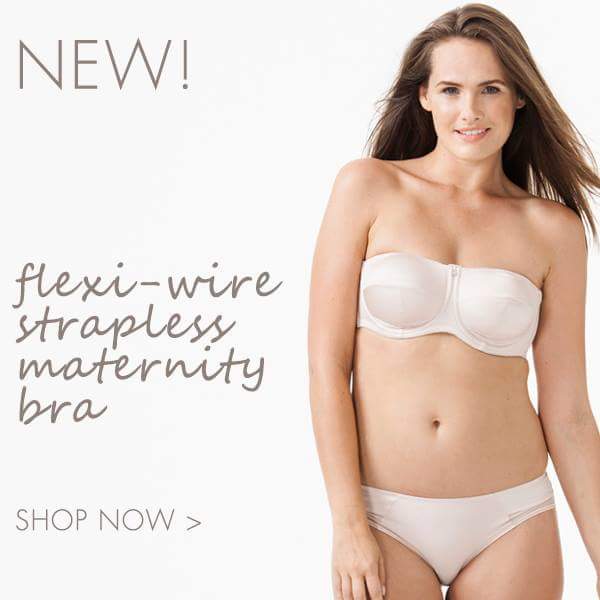 So, we hope you like our chosen styles. Remember, this is only a few - there are so many more styles and colours available from these great companies.
NEWS!
Stylemama's little bundle of joy will be arriving early next week, so we will be busy bees. We're really excited, and we promise to post a picture of him/her next month.
For now, take care and thank you for reading and sharing our articles.
Gillian x