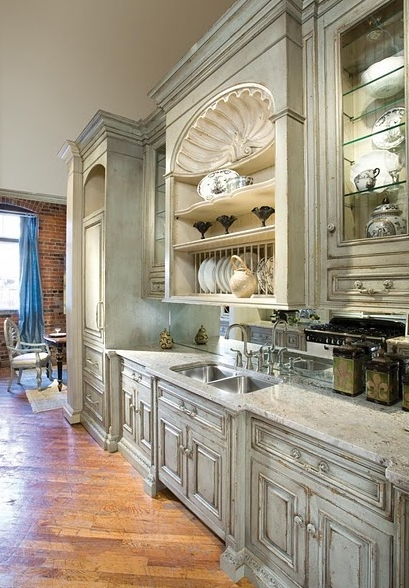 You don't need a lot of money to give your kitchen a new lease of life. In fact, one of the easiest ways to make it feel like a whole new room is to spend time sprucing up the cabinets – considering they are one of the main features, when your change these you change the whole room.
Paint them
A lick of paint over the doors can make them feel fresh and new. White or cream is a great way to make your kitchen feel bigger or why not opt for a bright colour like a lime green or even a vibrant red. Or if you want something a little more subtle go for a duck egg blue.
Sand them down
If you have dark wooden doors a simple rub down with sand paper can give them a modern look. Not only will it make the room appear brighter but it will certainly give it a whole new look.
New handles
If you can't afford paint or just don't want the hassle or sanding or painting, you can give the doors a whole new look with some new and modern or even old-style handles. For a bit of variety why not use a mix of different designs.
Go half and half
If you are struggling to settle on one particular colour why not go for two. A dark paint on the lower cabinets will look well against a lighter shade on the much higher cabinets.
Put in a new front
If you have all wooden doors why not remove the centre panel and secure a sheet of glass there in its place.
image via Pinterest