Today, Wednesday 5th April, International Literature Festival Dublin (ILFD) announces the lineup of events for this year's festival which will run from 19th -28th May. Now in its 26th year, ILFD returns to its Literary Village home in Merrion Square Park with its biggest ever programme of over 180 events, including over 36 alone for family and kids, featuring a diverse mix of authors, speakers, creatives, and performers from over 28 countries. Expect discussions, debates, cross cultural conversations, creative process insights and more for all ages and interests from our favourite homegrown and international authors at this 10-day live literary celebration, brought to you by Dublin City Council and supported by the Arts Council.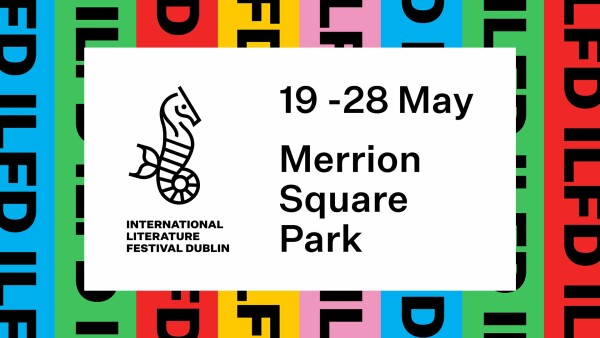 From the youngest book lovers to seasoned readers, ILFD invites all to come along to the Literary Village to tap into creativity, immerse yourself in the power of words and stories, and celebrate literature in a beautiful space right in the heart of the city, which over the course of the festival will be occupied by some exciting and notable names. Some of those touching down in Dublin include actor and gourmand Stanley Tucci to discuss his book Taste, Monica Heisey, screenwriter on one of the best-loved comedy shows in recent years, Schitt's Creek, will chat about her debut novel Really Good, Actually, while Beata Umubyeyi Mairesse will discuss her powerful debut novel, All Your Children, Scattered, which deals with the aftermath of the 1994 genocide of the Tsutsi people in Rwanda and uncovers the disaster's aftermath on three generations of survivors.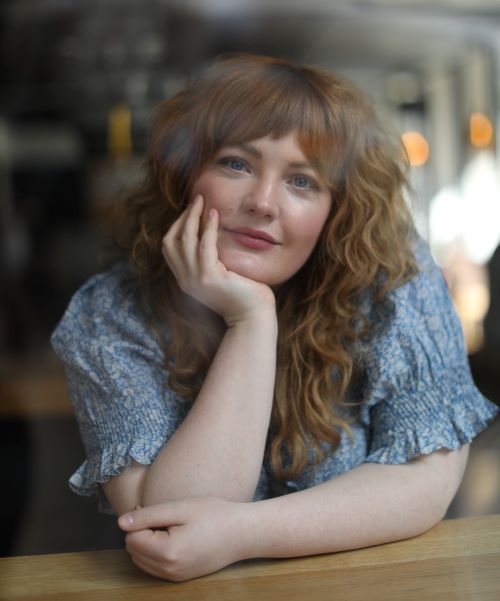 Irish and Irish-based literary talent taking part in this year's festival includes a performance by one of the the most unique voices in Ireland's exciting hip-hop scene, Strange Boy, a truly singular artist who marries traditional Irish arrangements with powerful social commentary; Niamh Mulvey and Joseph O'Connor are conversation as they reflect on their lives and influences as writers; Roddy Doyle chats to 12 year old Ukrainian Yeva Skalietska about her incredible diary detailing twelve days in Ukraine that changed European history; three of Ireland's most beloved crime fiction writers, Catherine Ryan Howard, Claire Allan and Jane Casey, come together to discuss the sinister side of stardom, suburbia, and the search for lost things; or join the Glórtha Aiteacha / Queer Voices writers from ShoutOut for a bi-lingual event that celebrates queer resilience, joy, and community; while the Irish Writers Centre hosts Takin' the Mic, a fantastic evening of poetry and prose in English and Irish.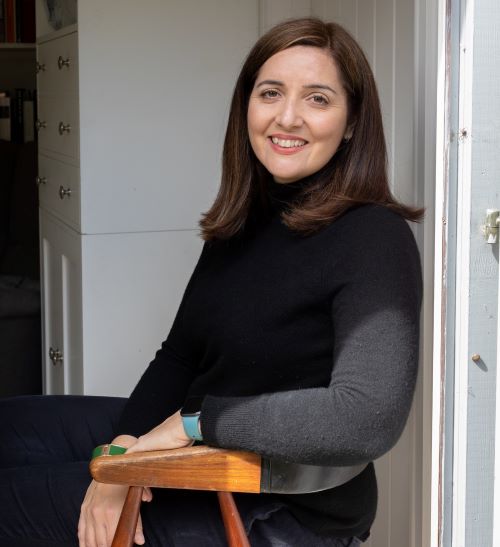 A key strand to the festival is the Children & Families programme, and this year is no different. ILFD welcomes the youngest readers to conquer chaos, break curses, collect happiness, and celebrate the joy of reading and writing along the way. The Children's programme includes Ireland's finest such as Aoife Dooley bringing part two of her hugely popular graphic novel, Frankie's World, and illustrator Ashwin Chacko who'll be here with his debut picture book Wild City to encourage young readers to be part of building a better world; while international talent includes award-winning illustrator Benji Davies (UK) who'll be sure to keep budding naturists enchanted with live drawing, music, tales of friendship, adventure, and baby whales.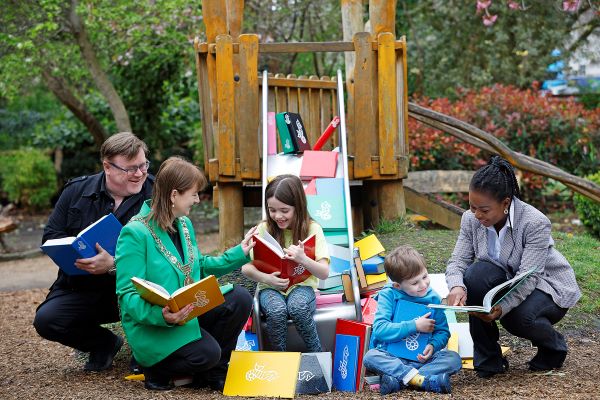 Speaking today Lord Mayor of Dublin, Caroline Conroy said: "International Literature Festival Dublin is always one of the highlights of the year and once again I'm looking forward to welcoming some of the worlds best authors, homegrown and from further afield, to the festival and our city. It's great to see the Literary Village return to Merrion Square, watched over by one of our best loved authors, Oscar Wilde. With a programme of over 170 events, I encourage everyone to come out and celebrate the power of words with other literature fans in the heart of Dublin, a UNESCO designated City of Literature and a UNESCO Learning City."
Uncover and explore this year's programme which is divided into three strands: Conversations, Kids & Family and Fringe & Advance.
Conversations
ILFD 2023 not only spotlights Irish authors but an array of international talent. Cross-cultural conversations take place throughout the festival, a key element in this year's programme. From South to North America, UK to home-grown Irish authors, the diversity in literary talent at this year's festival is unmatched. Highlights include: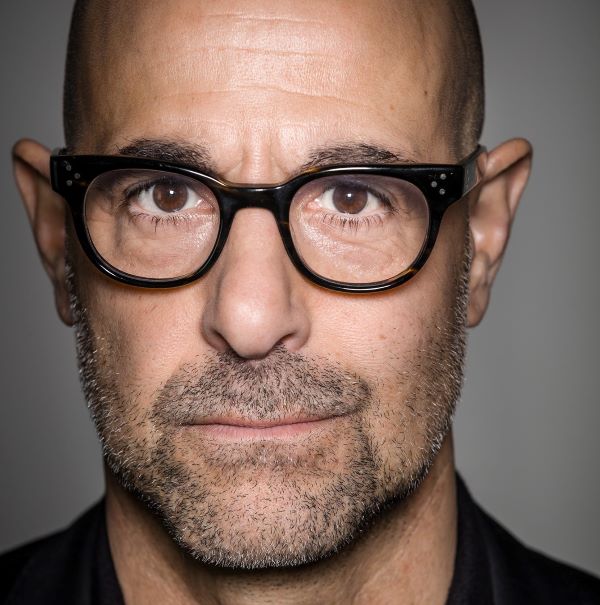 North American
Stanley Tucci: Tastemaker - Actor and obsessive gourmand Stanley Tucci discusses his book Taste which takes us on a tour of his lusciously stocked kitchen and his equally spectacular career in Hollywood.
Power Play: Mary Gaitskill - In an unmissable conversation Mary Gaitskill, author of short Story The Secretary, which was subsequently made into a movie starring Maggie Gyllenhaal and James Spader, reflects on her career to date and boldly explores the depths of the human experience. Fearless and forward, she isn't afraid to dive deep into stories of passion, power, and provocation.
Really Good, Actually: Monica Heisey - In conversation with Sophie White, Schitt's Creek screenwriter Monica Heisey brings us through her debut novel Really Good, Actually, a painfully relatable romp through the peaks and pitfalls of modern love, friendship, and happiness.
South American
Between the Land and Stars: Nona Fernández & Renato Cisneros - the two Latin American journalists bring us through their stunning, intricate accounts of life and death in Peru and Chile, as they uncover some devastating home truths.
Iconoclasts: Juan Villoro & Sally Hayden - Join two of the very finest political analysts in their field in a conversation that will tackle some of the biggest questions facing our society today and reflect on an extraordinary career, and how the world has changed across its near-half-century.
Vanishing Histories: Claudia Piñeiro & Gabriela Ybarra - In an unmissable discussion, Argentine crime writer Claudia Piñeiro and Spanish novelist Gabriela Ybarra will ask painful questions about what happens when our personal lives become tangled in the machinery of international politics.
Ireland
Standing on the Shoulders of Giants: Niamh Mulvey and Joseph O'Connor - a celebration of the influence of writers upon each other across generations as both authors reflect on their lives and influences as writers in this Bealtaine-originated event.
It Takes a Village: Karl Geary & Elaine Feeney - Join two of Ireland's finest writers as they delve into their past prose, discussing stories that demonstrate how to find your footing when home is not the house you grew up in, and family not the people who lived there.
Queens of Crime: Catherine Ryan Howard, Claire Allan & Jane Casey - Three of Ireland's most beloved crime fiction writers come together to discuss the sinister side of stardom, suburbia, and the search for lost things.
Bad Gays LIVE with Ben Miller & Maurice Casey - Writer and researcher Ben Miller, co-host of the acclaimed Bad Gays podcast, explores the fascinating history of the queer community in Ireland with historian Maurice Casey at this live podcast recording.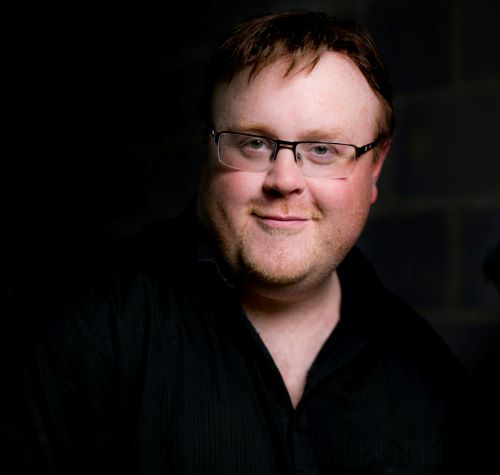 Kids & Family
Nurturing young minds is a key facet to ILFD and this year's programme is packed full of events for children and families to enjoy together. From stories of adventure and fantasy to history, happiness collecting and illustration, highlights include:
Derek Landy: Hell Breaks Loose - Dive back into Derek Landy's Skulduggery Pleasant as he brings us through a prequel to the bestselling series set hundreds of years before Valkyrie Cain is even born.
From Artemis Fowl to the Apocalypse - Whether he's cloud gazing or saving the world, author Eoin Colfer has so many stories up his sleeve, it's a wonder they don't all fall out! Expect stellar storytelling, endless jokes, and plenty of opportunity for questions from the audience.
The Clash Of the Cartoons - In this clash of cartoon titans, host Vivian French needs you to share your wildest ideas as Ashwin Chacko, Aileen Crossley, and Jarvis compete to be the fastest, best-est, most creative-est doodling champion.
Horrible Histories with Martin Brown - Get ready for savage stories, gruesome games, foul facts, and deadly drawing with illustrator of the iconic Horrible Histories series Martin Brown and discover the best worst bits of history from brand new book Horrible Histories: The Worst in the World.
Behind the Scenes of Lockwood & Co with Jonathan Stroud - With Lockwood & Co topping Netflix charts in nearly 70 countries, author Jonathan Stroud knows a thing or two about bringing a story from page to screen. Journey behind the scenes of the show critics are calling 'an absolute delight' and get a chance to ask Jonathan all your burning questions about writing, adaptation, and what's next for all of his beloved characters.
Happiness Collectors - At the Happiness Collectors HQ, happiness supplies are running low and they need YOU to help hunt for happiness supplies! This unique storytelling experience combines physical theatre and immersive audio in a way you'll have never experienced before, so come along and step into the story. Each audience member will be provided with their own set of wireless headphones for the performance.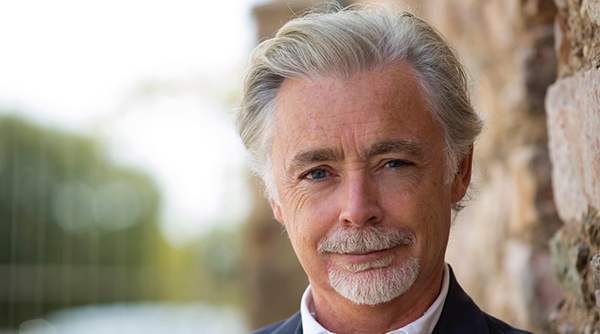 Fringe & Advance
Celebrate wellbeing, wandering, sightseeing and lots more with a strand of fringe programming offering unusual and quirky opportunities to redefine what a literature festival can be. Highlights include:
New Nurturing: FELISPEAKS - Led by poet, performer & playwright FELISPEAKS, this versatile, collaborative performance will bring poetry, music, and visual art together to examine the question – what's next for Irish women? FELISPEAKS, Farah Elle, Anna Mullarkey, and Tobi Bello come together for an evening of enchanting performance.
NON/TRADITIONAL: Strange Boy - Hailed as a 'national treasure' by District Magazine and one of the country's most unique hip hop voices, Limerick city rapper Strange Boy brings his unique blend of traditional Irish instrumentation, provocative lyricism and powerful social commentary to the ILFD main stage.
One Hundred Years of Brendan - Celebrate the centenary of one of Dublin's most beloved and beguiling writers, Brendan Behan, in an evening of song and story hosted by historian and podcaster Donal Fallon, exploring the life and work of the enigmatic Dubliner, from his raucous public image, to the shy, introspective writer.
The Road To Wonderland with Paul Charles - From encounters with The Beatles and The Rolling Stones to nearly being burned alive with his record collection, join music agent Paul Charles as he tells all in his new memoir Adventures in Wonderland. Music lovers won't want to miss this evening of jaw-dropping stories and industry insights from one of the most influential music figures ever to come out of Ireland.
Osaro: Poetry Oracle - Step away from the chaos of the outside world and tap into the well of your own creativity in an unforgettable one-on-one experience of discovery. With the oracle's guidance, you'll embrace expression and learn how to shape your thoughts and feelings into your very own poetic masterpiece.
Walking Tours - Immerse yourself in Irish literature's past and join one of the many walking tours ILFD has to offer. Stroll the South Dublin streets that shaped the legacy of Brendan Behan, walk the locations connected to the renowned Oscar Wilde or explore the who's, how's, and why's of literary censorship in Ireland during the nineteenth and twentieth century.
ILFD is Ireland's leading literary event. Since 1998, it has brought the world's finest writers together to enthral, engage and excite audiences. The festival is a programme of the City Arts Office, part of the Culture, Recreation & Economic Services Department of Dublin City Council (Chief Executive Owen P. Keegan, Assistant Chief Executive Richard Shakespeare). The work of the Arts Office is made possible by the support of the Lord Mayor of Dublin, Caroline Conroy, and the members of Dublin City Council. ILFD also receives support from the Arts Council.
Explore the full programme at ilfdublin.com
How to Book: Visit ilfdublin.com to book online or email boxoffice@ilfdublin.com
How to Get There: The festival site is located in Merrion Square Park, with the main access gate located on Merrion Square East.
--------------------------------------------
Main Feature Image: from left
Catherine Ryan Howard – Image credit Brid O'Donovan
Stanley Tucci - Image credit Gerhard Kassner
Monica Heisey - Image credit Rachel Sherlock