Knowing when to start weaning your baby can be confusing for parents, especially with your first baby. There is a lot of conflicting information around the subject, but it is important to give your baby at least two weeks to get used to solids. This will ensure that from six months your baby can move more quickly through the different stages of weaning.
The HSE recommend starting to introduce your baby's first foods somewhere between 20 weeks and six months. Here are some key signs to tell if your baby is ready to start their weaning journey:
They sit up well without support
They can pick up small objects between their thumb and forefinger - pincer grip
They are starting to demand milk feeds more often
They are keen to participate at mealtimes
They are waking up more frequently during the night
The best first foods will be easily digestible and will be smooth in texture. Try to start your baby on sweet vegetables rather than fruit-based purées as they will naturally prefer the sweeter option. Root vegetables like sweet potatoes, carrots, butternut squash and parsnip which are all rich in vitamins and easy to digest. It is best to begin with a purée of a single root vegetable, which are great to prepare in batches and store in single feed portions. Use BPA-free plastic portion pots when freezing and avoid using open ice cube trays which can become contaminated with other foods.
It is important to gradually increase the textures and flavour that you offer your baby as you both develop confidence in feeding. This will help to ensure that you move develop a healthy and happy eater rather than one who displays fussy behaviour.
4-6 months – Blended to Runny Puree
6-7 months - Smooth and slightly thicker puree, no lumps
7-8 months - Thicker puree with increased texture
8-9 months - Minced and mashed with soft lumps.
9-12 months – Minced and finely chopped.
Once you have the first foods out of the way, you can start to offer finger foods with each meal from 6-months. Keep the salt content of your family meals to a minimum so that soon you can offer a minced or mashed version along with some finger food, to save you preparing separate meals. Above all, think of a weaning mealtime as a time to explore foods and textures and allow your little one to get messy!
For those about to embark on their weaning journey, a new starter 'Weaning Bundle' put together by Cork mum-run baby retailer BabyBoo.ie has everything you might need: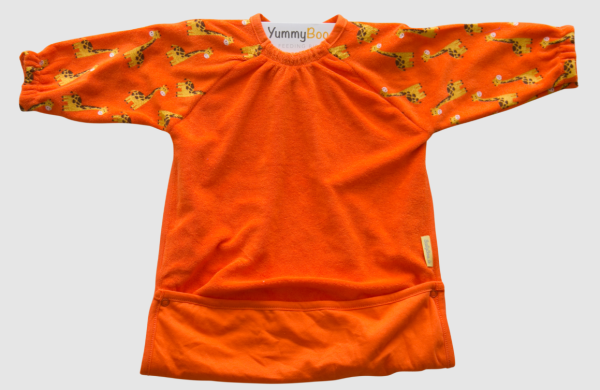 YummyBoo Feeding Bib x 2 - with three layers to keep baby clean and dry, the inner layer next to baby's skin is 100% organic cotton so baby will feel comfortable and won't pull it off. The pocket at the front can open or close using popper fastenings to collect stray nibbles or cover more of your child's clothing.
Cognikids Sip Cup x 2 - weaning is not just about food, it's also the time when they are learning the oral motor skills of drinking. The Sip is an open top cup with outer silicone grip to help babies as young as six months to learn how to drink.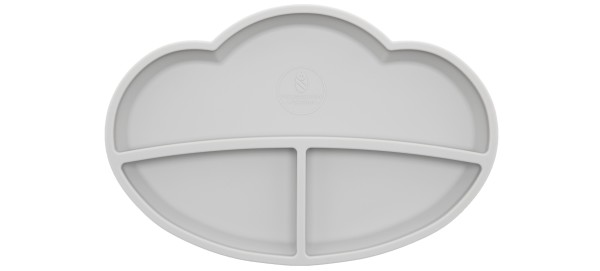 Accessories4Babies Feeding Plate & Pal – this silicone plate sticks to your highchair table to promote self-feeding and limit mess. The feeding pal is a safe way to introduce solid foods to your baby and great for when you are travelling. The silicone teat allows small amounts of food to pass through reducing the risk of choking.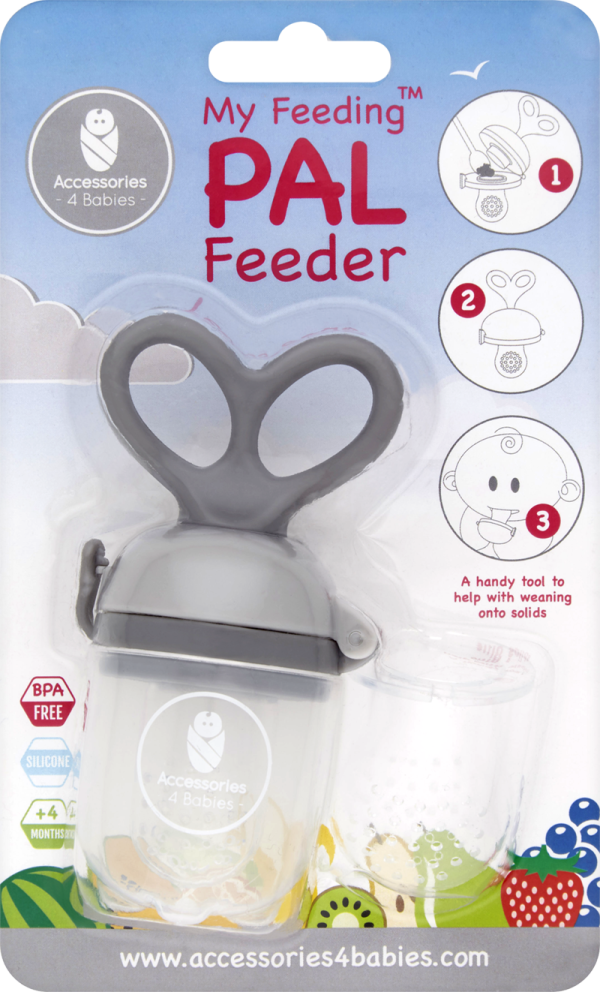 Mummycooks Portion Pots Starter Set – batch cooking for your little one just became a cinch with these BPA free, microwave, freezer and dishwasher safe portion pots. Available in a variety of sizes you'll still be using them right up to primary school age to store fruit and veg in lunchboxes.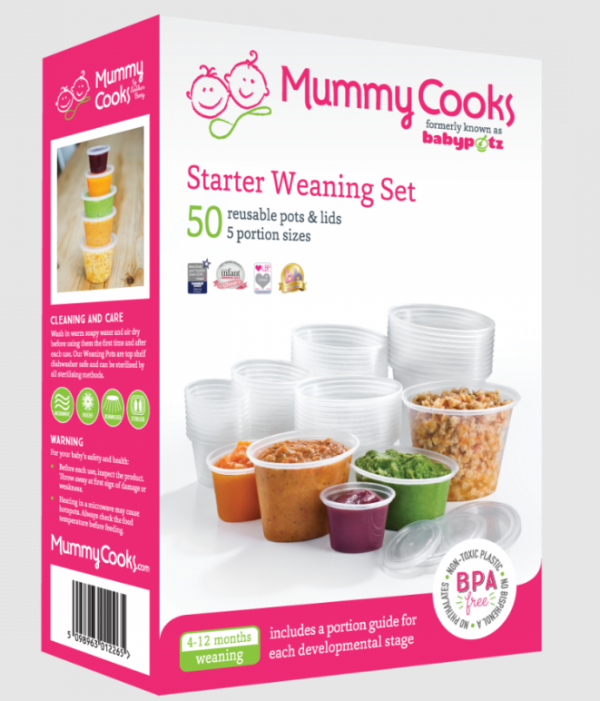 The BabyBoo Weaning Bundle is priced at €75 from www.BabyBoo.ie.