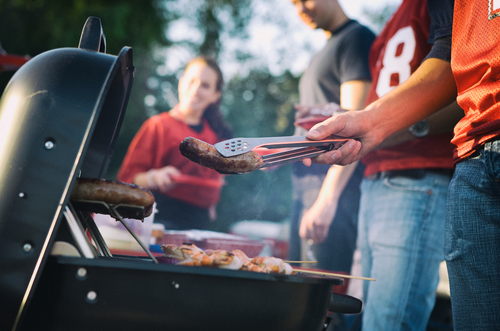 With the hot, sunny summer just around the corner (hopefully...), many of us will be getting excited about the prospect of family barbecues in the garden.
And while they are a great way to get everyone together, it is important you ensure both you and your kids are safe.
1. What is Carbon Monoxide?
The burning of all fossil fuels – charcoal, gas or petrol - produces Carbon Monoxide (CO). It is an invisible and odourless gas and it can kill.
2. Only light one in a well ventilated area
Never light a BBQ in an enclosed area and never bring a smouldering one into your tent, caravan or house as it can kill you.
3. Never leave it unattended
Never leave your barbecue unattended and ensure it is fully out before putting it away.
4. Work in a spacious area
Only light your BBQ in an area where there is proper ventilation and a supply of fresh air.
5. CO alarm
In order to protect you and your family, make sure you install a CO alarm into your home or caravan, if you are going camping.
To know the signs and symptoms of CO poisoning, click here.