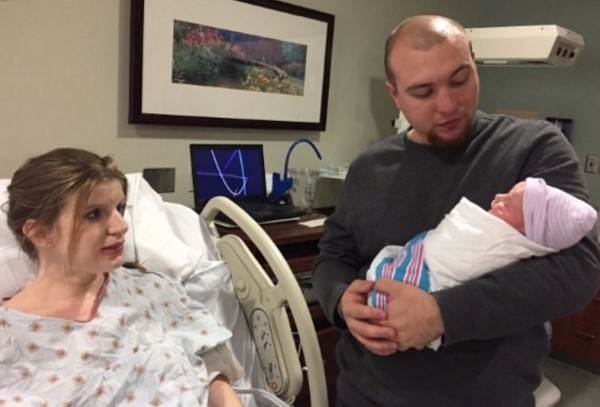 Hearts are going out to a US husband and father this week, after he lost his wife – within 24 hours of her giving birth to their son.
Louisiana dad Jean Luc Montou took to Facebook to share the saddest news: that less than a day after partner Sarah Bertrand welcomed their son Julian, she passed away from a suspected amniotic embolism.
An amniotic embolism is a rare side-effect of childbirth, whereby a combination of amniotic fluid, foetal cells, hair and other debris enters the mother's bloodstream through the placental bed of the uterus. This triggers an allergic-like reaction, which can lead to organ failure and death.
Everything seemed like it was going according to plan for 29-year-old Sarah. After a healthy pregnancy, she welcomed baby Julian on May 9.
In the hours after, however, Sarah – who was also stepmother to Jean's three-year-old daughter, Jane – began complaining of a headache and appeared to suffer a seizure.
In an interview with TODAY, a devastated Jean paid tribute to the staff at their local hospital who 'tried so hard to help' his wife. Tragically, though, they were not able to save her.
Jean took to Facebook to break the awful news to his friends and family, writing: "Sarah didn't make it. My last 24 hours with her was the happiest I'd ever been."
He later added: "Still doesn't even feel real. It just happened within moments, and she was gone. I loved this woman so much, and there was no warning. She was so happy to have little Julian. I miss her so much."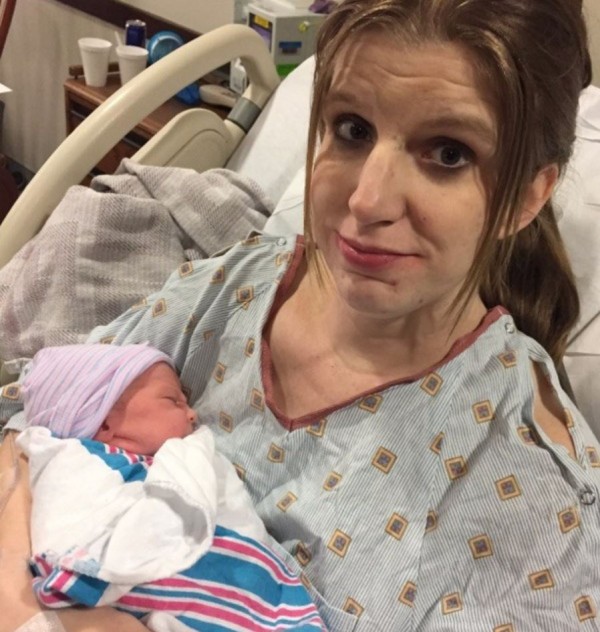 A GoFundMe page (link here) has since been set up, to help the family out in the aftermath of their most devastating tragedy.
"We did not have life insurance for Sarah, so I'm left with my daughter Jane and my brand new son Julian, with nothing to help. Sarah wanted everything for Julian, and he made her so happy," explained Jean, on the page.
"She only wanted the best for our son, and the least I can do is try to get help, since she won't be around to do so.
"While she will be missed so much, I want to honour her memory by raising Julian to be the best man I can make him, but it will be so hard with her sudden loss."
Our hearts our breaking for this man and his children. We're sending lots of love to them today.