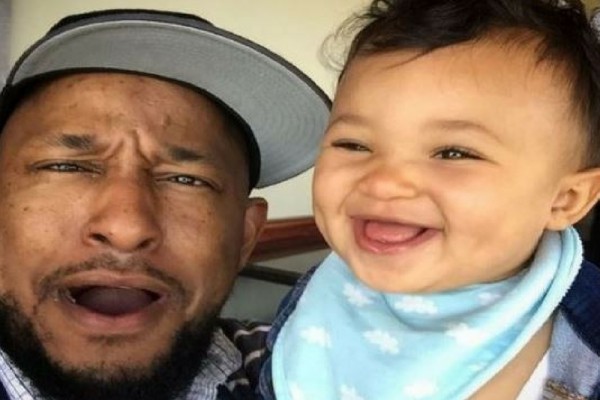 This dad blogger is asking people to stop touching his kid without asking first.
Elon James White is a father to one-year-old Sidney White Joyce, and while he agrees that his daughter is adorable, he would prefer if strangers stopped touching her. He posted a video plea online asking strangers to reconsider before attempting to touch a baby.
"I'm asking people, as a father – as a loving, caring father – I'm asking society, could you stop touching my baby," he says in the video.
"I love it when people tell me my kid is cute. What I don't always love is the follow-up."
Elon points out that admiring a cute baby does not give anyone the right to begin touching a child.
"If you wouldn't touch a stranger, then why do you feel you have the right to touch a child?"
The dad blogger adds: "But some people would touch a stranger, and that's part of the problem here."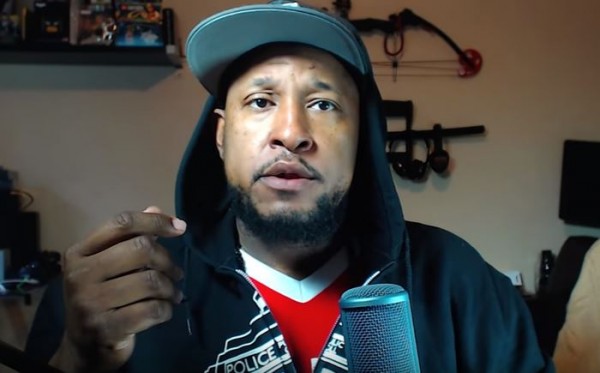 "All types of people will touch my kid and I have to pull them away. It's really awkward, stop touching my child."
Elon states one reason for this is extremely unhygienic, he has no way of knowing whether people who touch his baby have clean hands.
"You could be the cleanest person in the entire world but I don't know that and you're touching my child."
Elon does allude to the fact that asking permission is always the best policy saying: "Asking permission is a lot better than you just touching my kid."
Before signing off the dad ponders the simplicity of his request, asking: "It's not that hard of a request, is it?"
Elon, who blogs under the name Daddy Game Proper has certainly sparked a debate around this issue.
His video has already had almost 9,500 views so it's obvious that people are interested in this controversial topic.
Many viewers agreed, with one pointing out how strangers sometimes invade a pregnant woman's personal space by touching her belly: "People seem to feel a need to touch pregnant women's bellies, too.They don't even wait 'till the kid is out to try touching it.
"Then they act like the person they just touched without permission is the one with the problem if the response is negative. You probably get some of that when dealing with people touching your kid, too."
What do you think? Is Elon right, should people ask permission before touching your kid?