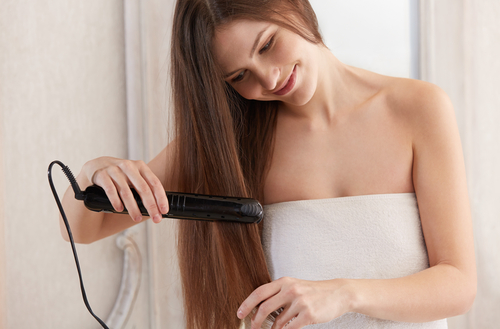 Most of us have very little spare time to spend straightening our hair, so the quicker and easier it is the better.
Here are eight steps to ensuring you have sleek straight hair without having to spend too long trying to achieve the look.
1. Before you start, turn on your hair straightener so that it has time to heat up.
2.Make sure your hair is clean and dry before you start to do anything with it - you don't want to put a straightening iron near wet hair.
3.Protect your hair by spraying on a little heat protector and brushing it through.
4.Tie up the top layer of your hair with a clip or bobbin.
5.Check the iron before you put it on your hair, making sure it's not too hot.
6.Run the iron over the bottom layer before letting down another layer. Do this until all your hair is straightened.
7.Go through your hair with a wide, flat hairbrush.
8.Spritz a little hairspray to keep it in place.