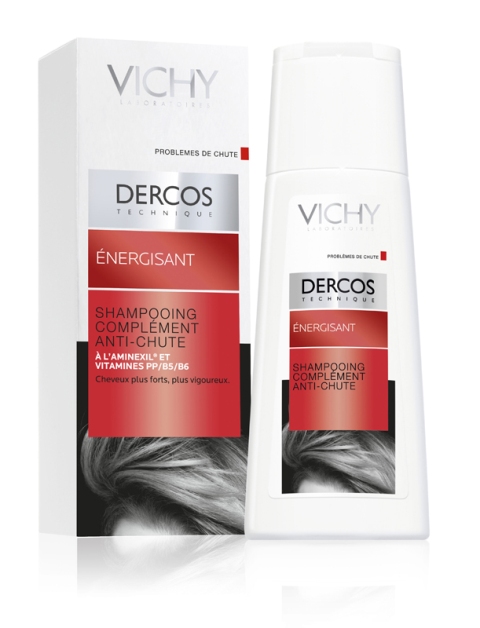 Mums will know that one of the side effects of pregnancy is that your hair gets thicker. However after having your baby, this hair will start to fall out, and you may feel your hair is much thinner. If you want to bring some life and body back to your hair, Vichy Laboratoires have launched a new shampoo that will give you thicker, stronger hair.
Dercos Energising Shampoo reinforces hair from root to tip. It contains Aminexil, Vitamin B5 and B6 to strengthen hair. Aminexil is a patented molecule that has been clinically proven to thicken hair by acting at the root environment.
For optimum results use Dercos Energising Shampoo frequently along with Dercos Aminexil Pro. This is an intensive treatment that helps reduce the rate of hair loss. So not only is it great for mum's hair, it could work wonders for your hubby too! This can decease hair loss by up to 72%, slow down the rate of hair loss by 89% and is suitable for sensitive scalps.
Vichy Dercos Energising Shampoo has an RRP of €10.50 Dercos Aminexil Pro has an RRP of €41.