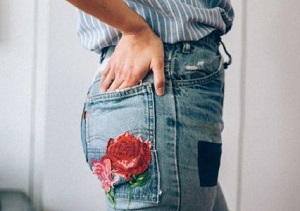 Most of us will admit to having one-too-many pairs of jeans hiding in the bottom drawer, but no longer will your 'spares' sit in the cupboard gathering dust. Coloured, printed, patched and embellished jeans are a big deal in fashion circles this summer, and the following are some great tips for funking-up your favourite denims.
1. Love heart pattern
Take some cardboard and draw out your heart shape in pencil (you might need a stencil to get the shape perfect). Carefully cut out to make a disposable stencil, perfect for using on your jeans and easily throwing out afterwards. Lay your stencil down on the area where you want to make the print, then take some fabric paint and, using the applicator provided, apply through the cardboard hole.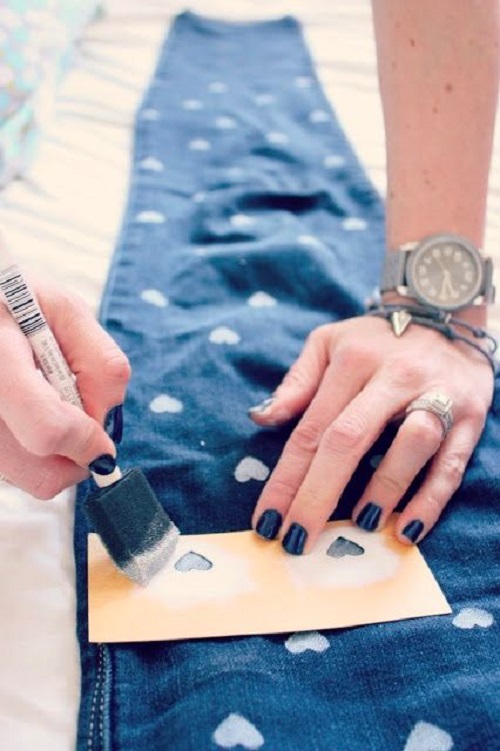 2. Coloured rips
This 10-minute trick could not be simpler. Using sandpaper, sand down the area of the jeans where you want to create your rip. Then, using a sharp tool, scrape away at the material until frayed. Next, take a fabric marker and simply run it along the frayed threads. Make like the celebs by adding on some glitter.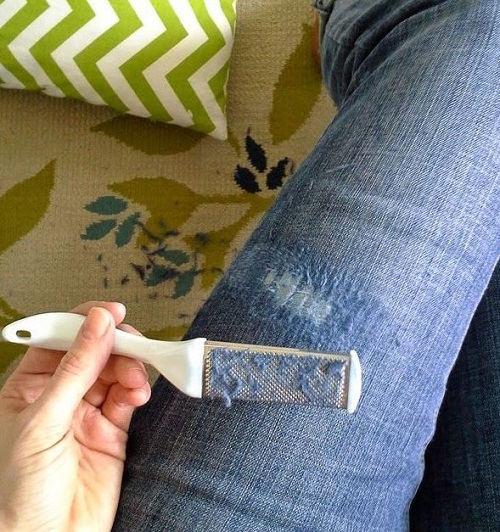 3. Pretty pockets
You don't even need the sewing machine for this easy DIY trick. Using a seam-ripper, remove the threads attaching your pocket to your jeans – working carefully along each stitch should allow the pocket to cleanly detach. Pin your detached pocket to a section of material you wish to decorate with, then glue it firmly to fit the pocket shape. Then, all you need to do is sew the newly-covered pocket back on – easy!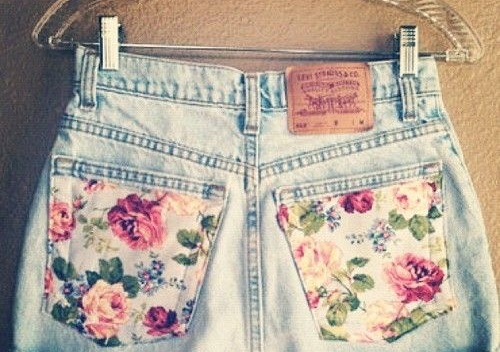 Images via Pinterest