While no one likes to see the days getting colder and shorter, one of the undoubted highlights of autumn is the cosy, chic style. With many of autumn's best looks centring around a blanket scarf, we've come up with three ways to arrange the season's must-have accessory.
1. Belted tunic
A celebrity favourite, one of the chicest ways to wear your blanket scarf is to wrap it around your body and belt it at the waist, almost like a tunic. Not only will this tip keep you extra cosy, but it will ensure that you don't have to keep fussily fixing the extra material.
2. Fancy shawl
Wearing your scarf as a shawl is such a timelessly glamorous look, but again, trying to keep it in place can be tricky and annoying. Want a stylish way to keep it in place? Throw it over your shoulder and hold it in place with a statement brooch – classic.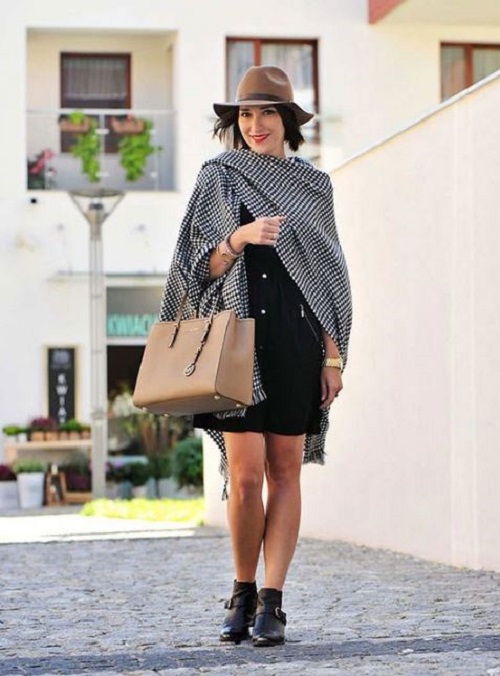 3. Chic shrug
Wearing an all-neutral outfit and want to break it up with a burst of autumn colour or print? Throw your scarf around your neck, pull the ends under your arms and tie in a knot behind your back like a shrug.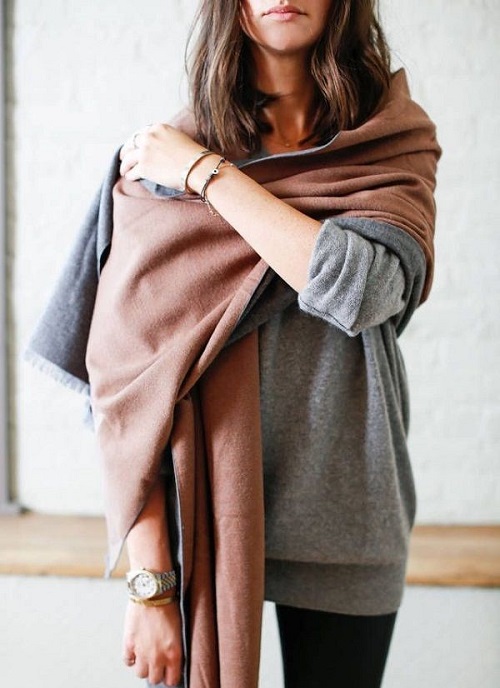 Images via Pinterest