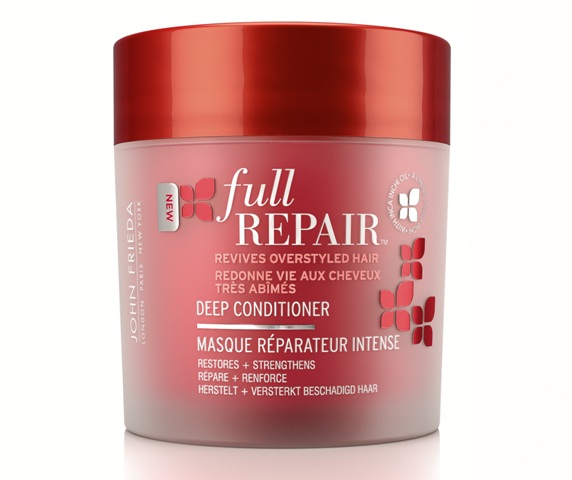 We have some great news for mums – according to John Frieda's Senior Stylist, Jake Davis, the latest hair style that is becoming increasingly popular is 'No-hair hair'. This is an understated, simple look with minimal effort (think Angelina's hair at this year's Oscars – no big curls, no full-on styling…just a simple wave through her hair). This is brilliant news for mums who simply do not have the time to be curling or straightening their hair every morning – a natural, no-fuss look is far more manageable for busy mums whose mornings are spent running around after the kids.
The only problem with this look is that the hair must be in excellent condition…otherwise you're just going to look a bit of a mess. We have come across a product from John Frieda that helps repair the hair while also making it more manageable, so it's possible to achieve a weightless, smooth style. John Frieda Full Repair is the first haircare range that treats damaged hair without sacrificing style. We've tried it out here at MummyPages and found that our hair was more managable and looked much healthier.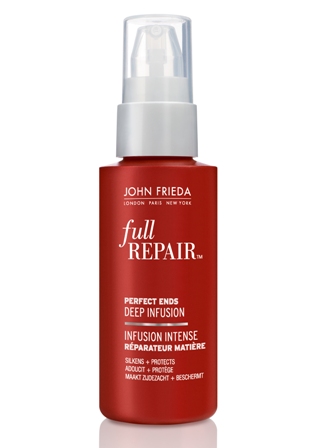 Treatments to repair hair can often weigh hair down, making it look dull. However this range from John Frieda includes care and styling products that instantly transforms and repairs the hair to create a full-bodied, healthy looking style with natural movement.
Not only that, but if you are a styling junky and constantly using curlers/straightners/blow dryers to get create a certain look, this range from John Frieda means you don't have to give up styling to get your hair back in good condition. Simply use the Full Repair range and not only will your hair look and feel healthier, but you'll find it will be much easier to style.
John Frieda Full Repair range includes four new products:
Full Body Shampoo (€6.31)
Fully Body Conditioner (€6.31)
Deep Conditioner (€7.03)
Perfect Ends Deep Infusion (€7.03).